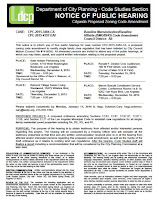 According to the Los Angeles city planning office, it looks like the new Baseline (BMO) and hillside (BHO) mansionization ordinances will be recommended for approval by city council in May. Despite strong opposition from developers and property owners who are looking to enhance/expand their properties, the city planning office states that about 85% of the public input was for stricter building rules. Some changes may still be made to the proposal but the bulk of it looks like it will be approved. This is a positive thing for areas that have been impacted developers over-building but it is frustrating for normal property owners with nice homes that need to expand due to a growing family, etc. A one size fits all approach isn't necessarily fair as the needs of one family differ from those of others.
Here are some highlights from the proposed update you should be aware of:
*Attached garages will be considered usable living square footage. Garage space has never been considered livable space until this proposal. The typical garage is around 400 square feet. If you want to build a 2,000 sq. ft. house with an attached garage, the house itself would only be 1,600 sq. ft. (quick note- Most homebuyers prefer an attached garage for safety and comfort. Attaching a garage to the house, especially in the front, maximizes backyard space allowing families to take full advantage of the wonderful Southern California weather.)
*Properties with a lot size of 9,000 sq. ft. or less can only be 45% of the lot size with an allowable green building bonus of 20% if your garage is NOT attached. Currently it is 50% with a 20% allowable green building bonus. This is a 10% decrease in sq. ft. and an attached garage would make the decrease more significant.
*Homes on lots above 9,000 sq. ft. can only be 40% of the lot size with an allowable green building bonus of 20% if you garage is NOT attached. Currently, it is 45%.
*Hillside homes will no longer have grading exemptions underneath the footprint of the structure.
*A second story can only be 60% of the first floor footprint. Right now, it is 75%. Under the new proposal, if you have a 1,200 sq. ft. first story, the second story addition can only 720 sq. ft. making it very difficult to have two bedrooms. Homeowners looking to expand will probably have to rebuild to have a correct/proper floorplan.
*The planning department did NOT perform an economic impact report.
*The original BMO/BHO took over 7 years to develop and it was a collaborative effort with real estate professionals. The proposed amendments took a little over a year without any collaboration.
*New amendments could go into effect as early as May 2016.
Personally speaking, I believe you can curtail overzealous builders without being this restrictive. Cut out some loopholes that allow for the 20% building bonus or require further set-backs but telling someone that where they park their car is considered living space and that 2,300 sq. ft (including attached garage) is enough on a 6,000 sq. ft. lot is unfair.
From an economic perspective, limiting the square footage that can be built from the original BMO/BHMO will negatively impact home values, especially for older homes that need to be remodeled. The cost of land is so expensive throughout most of Los Angeles that a regular homeowner or developer is going to add square footage or build a new house for the investment to make sense. The increase in square footage along with the overall rehabilitation of the property, done in a tasteful manner, increases the value of the neighborhood.
In terms of counting attached garage space as living space, it's no secret some property owners are using their garage as living space whether it is attached or detached. This is a violation of the city code and it's not fair for the city to punish homeowners who utilize an attached garage properly due to their inability to enforce the improper use of a garage. Furthermore, if people are using garages as living space, it is an example the typical needs for families are outgrowing the current residence, especially with an aging population in which caring for elderly parents in the home for many years is increasing. It doesn't seem to make much sense to further restrict the size of a home when families could be forced to expand in non-traditional ways.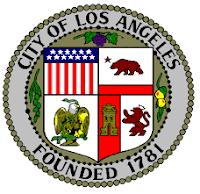 You can e-mail the neighborhoodconservation@lacity.org for a draft of the full proposal.
It is not too late to express your thoughts to the city planning office- hagu.solomon-cary@lacity.org and contact your local city councilman as well. In talking to local residents, it seems most typical homeowners are not being heard and it is a vocal minority that is creating much of the noise.
Close some of the loopholes currently being exploited and figure out ways to control overzealous developers but this current proposal seems a bit restrictive.