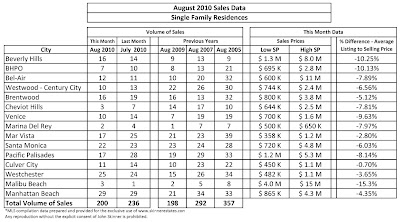 *Click on chart to enlarge
The excitement of the spring selling season has officially passed us by with sales volume continuing to shrink with only Westchester showing higher sales in August over July. Santa Monica pretty much stayed status quo with Pacific Palisades and Mar Vista dropping off over 30%.
If you take a look at the above chart, you will notice a fairly big difference from the Original List Price and the eventual sale price, especially on the high end. We have started to use the original list price in our research as opposed to the list price reported in the MLS to give you a more accurate idea of what is going on in the market. Listing agents have tricky ways to manipulate the original list price to be higher on sales report data and unless the listing history is properly explored, the numbers can be distorted. We found quite a few examples of that this month.
Overall, the high end seller still seems to be struggling with where the market is while more middle class areas like Culver City and Westchester have a very small gap between list and sale price. A few examples:
1415 Summitridge in Beverly Hills Post Office takes the cake for the largest gap between original list price and sales price with a 47.35% difference. It was listed for $3.799M and sold for $2.0M! Talk about an approved short sale…
10830 Chalon Road, is a lot sale overlooking Bel Air Country Club on over an ½ acre. It just sold for $1.850M…in 2005, it was bought for $3.750M! OUCH!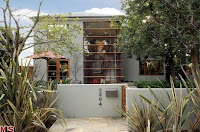 In Santa Monica, 304 14th Street (left) finally sold for $3.550 after being on the market for 158 days and originally listed at $4.3. The 5+4, 4,024 sq. ft. architectural was renovated in 2008. On the flip side, 460 23rd street, a 3+2.75, 2,804 sq. ft. home in decent condition sold in 18 days for $2.228M, 28K over its $2.2M asking price.
In Pacific Palisades, 15901 Alcima Ave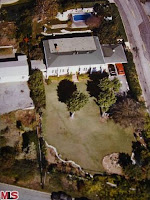 (right), a 5+4 project on almost a ½ acre lot finally sold for $2.4 after being on the market for 207 days and having an original list price of $3.499. This home will be torn down or extensively refurbished.
Culver City had a solid month with 3 of the 11 sales going for over asking. 4041 Huron Avenue, a 3+3, 1,468 sq. ft. home that needs some cosmetic updating sold over asking for $718K. It was listed for $649K and was on the market for 15 days.
After being on the market for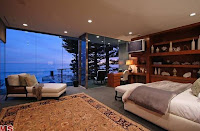 almost a year, 23360 Malibu Colony Road (left) finally sold for $14.95M after originally being listed for $21.5M! Located in the exclusive guard gated Malibu colony, the architectural style home is a 4+4 home with at least 3,500 sq. ft. of living space situated on a 8,708 sq. ft. lot right on the ocean.