90403 update–
Sales volume doubled compared to the 1Q of 2016 (12 vs. 6). However, the amount of homes that sold over asking dipped to 3 while 5 of the 6 sales in 2016 sold over the asking price. We did not find any evidence of off-market sales in the 1Q of 2016 or 2017.
Quick Analysis- The north of Wilshire market is in high demand especially with the improved walk-ability of Wilshire Blvd. The educated SM buyer knows they can get most of the 90402 perks for a discount. The majority of sales were for tear-down properties but most listing prices tended to be above market, curtailing over asking price sales.
Here is a look at the sales price data. Per earlier posts, we strongly recommend you don't depend on quarterly sales price data to draw strong conclusions regarding market health. In fact, activity in the 90403 zip provides a great example of this. Due to the amount of tear-down sales, the average sale price has dropped considerably compared to last year yet the highest selling property (see below) sold way over the asking price and significantly above what it sold for in 2015.
Average sale amount/Average price per sq. ft.
2017: $2.362M — $1,141
2016: $3.666M — $2,331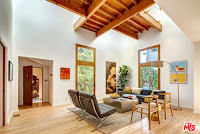 906 Princeton Ave– 3+3, 2,400 sq. ft. main house, 1,200 sq. ft. guest house on an 8K lot was listed for $2.995M in late October of 2016. They immediately received multiple offers and the property sold for $3.325M, closing in January. The house had a Spanish charm mixed with a modern feel creating quite a bit of interest. The home in similar condition sold in 2015 for $2.675M after being listed for $2.475M…
90405 update-
The 1Q of 2017 pretty much mirrored that of 2016 from a sales volume perspective (22 vs. 21) and off-market activity (2 vs. 2). However, the amount of homes that sold over asking practically doubled (11 vs. 6).
Quick analysis- As we mentioned in a previous blog post last month, Ocean Park and Sunset Park are extremely popular with buyers and builders which leads to a very competitive environment with tight inventory. We expect this to continue for at least 12-18 months. Quite a few tear-downs/small homes traded hands this quarter which brought the average sale price down.
Average sale amount/Average price per sq. ft.
2017: $1.604M — $1,258
2016: $2.215M — $1,591
Crazy sales of the quarter-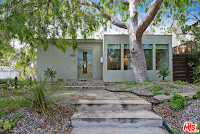 1101 Cedar Street- This 3+2, 1,833 sq. ft. home on a 6K lot was nicely updated but has a bit of a weird floorplan and minimal yard area. Despite being located on one of the busier streets in the area (11th), they received over 10 offers at the $1.595M list price and ended up selling to an all-cash buyer at $1.907M! The deal closed on March 28th.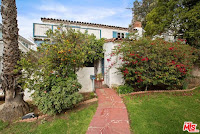 1713 Pier Avenue– This 3+2, 1,720 sq. ft. home Spanish home on a 7K lot was listed for $1.549M and received over a dozen offers. The property was a major remodel candidate but the second floor did feature views and the backyard has a pool. The selling price was $400K over asking at $2.0M and it closed March 15th.
Please feel free to contact us directly if you require further information or would like a market analysis of your property.