Thanks to tight inventory and some sellers listing their property too high, the sales volume for Venice is down 41% when comparing May 2015 vs. May 2014. According to the MLS, 16 single family residences "SFR" sold this year, with eight selling for over asking, while May of last year had a whopping 27 sales with 14 going for over asking. Despite a few properties sitting on the market, the average days on market has dropped 19%, from 38 in May 2014 to 31 in May of this year. The average days on market was as high as 63 in March and has been on major downward trajectory over the pasty two months.
The median sales price is up 46% from $1.450M in May 2014 to $2.120M. This dramatic jump shows more high-end and newer construction homes sold this May compared to last year. The median sales price in the 1st quarter of 2015 is up 55% since the 1st quarter of 2012.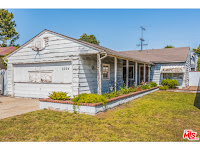 The skinny on a few of the sales-2004 Louella Avenue- This 3+2 on a 5,462 sq. ft. lot was sold for land value and made the neighbors pretty happy considering it sold for $200K over the asking price! The property was listed at $1.199M and they immediately received multiple offers. It was sold to an all-cash investor with a very short contingency period for $1.405M!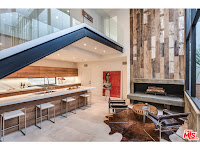 214 South Venice– Despite being located in an extremely busy area, this one of a kind 3+3, 3,284 sq. ft. architectural on a 4,337 sq. ft. lot sold for $3.425M, $326K over the $3,099M asking price. The made for an entertainer property was recently renovated with high-end finishes and features an expansive split-level roof-top deck with a fire-pit and full outdoor kitchen. The 1 bed/1 bath guest unit is a great income producing opportunity and the property offers a four car garage with three extra parking spots which is extremely valuable for the location.