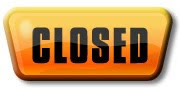 Starting just after midnight July 15, the San Diego (405) Freeway will be shut down in both directions from Getty Center Drive to the 101 Freeway for 53 hours, so that the south side of the Mulholland Bridge can be demolished.
The freeway section is expected to reopen at 5 a.m. July 18, according to Metro officials.
An estimated half-million cars, trucks and buses use this freeway on a typical summer weekend. The closure is part of the ongoing freeway-widening project, which will create a 10-mile northbound carpool lane on the 405 between the Westside and the San Fernando Valley.
Supervisor Zev Yaroslavsky's refers to this planned shutdown as a "midsummer night's nightmare for motorists heading to LAX, the beach, or other destinations."