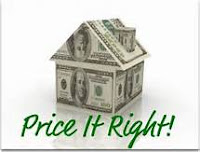 In the current market we are in, it cannot be emphasized enough that for the majority of homes and condos (excludes ultra high-end –above $10M), you must price a new listing at or slightly below market value to achieve the highest selling price. Why? The premium exposure period is within the first seven days of listing a property. The initial reaction from prospective buyers is hugely important in this fast moving, social media world. These perceptions are aided by automated pricing valuations that will state whether it is a "hot buy" or not.
Combining this pricing strategy with dressing the property up in the best possible way to make a strong first impression is the key. 85% of buyers do not have the ability to see through clutter or a poorly staged space.
A few recent examples: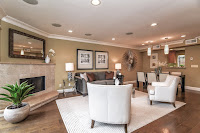 1625 Idaho Avenue in Santa Monica, is a 1478 sq. ft. townhouse with 2 bed, 2.5 bath + loft that we were about to bring to market a few weeks ago sold significantly over-asking within an hour of the sign going up on the property and NO MLS exposure. The seller staged and painted while also pricing the property attractively to create urgency and thus far the strategy paid off with the first buyer that walked through wanting to present an offer the seller would not turn down and the second showing leading to a back-up offer that was stronger than the accepted offer. (property picture)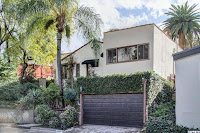 451 Olancha Drive in Glassell Park (near Dodger Stadium), a 3 bed/2 bath, 1,300 sq. ft. home came on the market with a $799K list price. The feeling among brokers was that it was worth closer to $900K but it had issues with a non-permitted area that made up part of the master bedroom and it was a hillside property with part of the house showing settlement issues. The homeowner is a successful designer and staged brilliantly to emphasize its unique Spanish feel. The strategy was hugely successful. The home received 28 offers and the frenzy of interest led to an inflated accepted sale price of $985,000 with no appraisal contingency. Had this home come on the market with a listing price above $925,000, it would have most likely sold for below $900,000. Creating urgency and value is hugely important.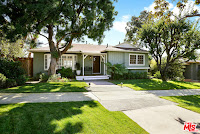 13100 Rose Avenue (Mar Vista)- This 3+2, 1,211 sq. ft. house on a 6,750 sq. ft. lot with views was listed at $1.399M. The views and lot size definitely helped the situation as they received in excess of 40 offers! The final sale price was $1.610M. This is a big number for a busy street in Mar Vista…