While looking at completed and pended sales in Mar Vista since June 15th, Mar Vista definitely shows strength in the market under a million. 8 of the 43 completed sales under a million dollars went into multiple offer situations and sold above asking. Most sales sold near the list price and didn't experience much more than two months on the market. On the flip side, sales above 1.3 typically stayed on the market twice as long and experienced some fairly dramatic price cuts. Here is a look at a sample of sales or pended sales: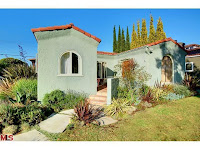 3756 Moore Street: This 3+2, 1,352 sq. ft. Spanish style home north of Venice on a 5,474 sq. ft. lot went into escrow within 7 days of being on the market. It was listed for $825K. Rumor has it selling for around $800k. It did not go out in multiples.
12000 Stanwood Place: This 2+2, 1,393 sq. ft. home was listed for $749K and went into escrow about a month after being on the market. It is a strong remodel candidate on a 5,500 lot.
3741 Grand View: One of the largest lots in Mar Vista (19,090 sq. ft.), this was sold for land value and probably went above the 999K asking price. It was only on the market for six days.
(pic) 12106 Stanwood Drive: Rolling back to 2004? This 4+3, 2,278 sq. ft. home on a 8,320 lot was bought in 2004 for $1.217 and is currently in escrow with a list price of $1.249. It was on the market for only 11 days so probably went out around the asking price. The house is in great condition and features good views.
4250 Grand View: Can you say auction? Small 2+1 on a 5,540 lot was a short pay that had a ridiculously low list price of $529K. They received over 25 offers and arrived at a $836,500 sale price. The buyer paid a bit too much for this home.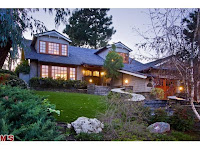 3539 Mountain View: Part I of the high end drop: This updated and highly desirable 3+4, 4K sq. ft. home situated on an 11K lot originally hit the market in February for $2.485M and after being reduced to $1.999 it sold for $1.850M.
3578 Grand View: Part II of the high end drop: This 5 bed/4 bath, 3,900 sq. ft. home with a pool and situated on a 9,296 lot sold for $1.5M after being originally listed in February for $1.980. It was bought in 2004 for $1.570M. . .hmm, below the 2004 sale price despite money being significantly cheaper…