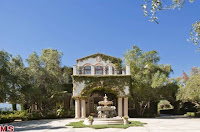 12759 Chalon Rd. Los Angeles, CA 90049.
This listing proves that bank owned properties come in all shapes and sizes and at all sorts of prices. In the past week, a Brentwood Estates, bank owned home hit the market with the tiny price tag of $13.4M… no sweat right?
Whats kinda ironic and owing to the state of the property market is that the current price tag is rather cheap for this property… yes, cheap. How is that? Well… about a year and a half ago, it was listed at around $20M. So from $19.9 to $13.4 is a $6.5M or a 33% decline in list price.
What do you get for $13.4M? Well for one thing 8 Bedrooms, 9.5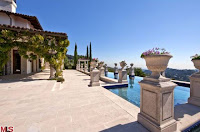 Bathrooms, a Cigar room, a wine room and wine tasting area (that's wine tasting, not wine drinking), and celebrity neighbors like Tom Brady and Giselle, and the Governator. Not too shabby.