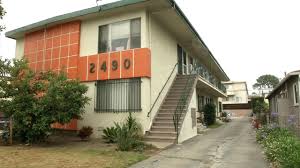 The Los Angeles City Council unanimously approved a new set of regulations on Wednesday to deter owners of rent-controlled building from taking their units off the market.
The new rules will require landlords who want to build at a site, make an equal number, or 20 percent of the new units affordable-whichever is larger.
Landlords will also have to pay for the relocation of tenants evicted under the Ellis Act and file annual reports with the city on the status of the units.
Last year, close to 1,400 units were taken off the rental market citywide due to Ellis Act evictions which was an increase of over 25% since 2015.
Here is a more in-depth article via LA Curbed: LA is making it harder for landlords to take rent controlled units off the market