With the Metro Expo Line extending its service to Santa Monica beginning May 20th, a total of 221 Metro Expo Line parking spots will be up for sale Sunday morning, enabling early-morning commuters a guaranteed place to park at three Expo stations.
The passes will be available at Expo/Sepulveda, Expo/Bundy and 17th St/SMC as part of a 2-year pilot program that will be evaluated every three months.
The passes will allow access to spaces on a first-come, first-served basis from 4am to 9am, Monday through Friday. After 9am the spaces become available to all. An additional 239 spaces will also be available for a daily rate of $2 at the same stations, Metro announced Tuesday.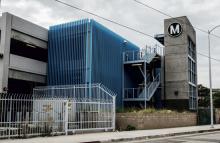 Expo parking: • 17th St/SMC: 67 spaces of which 13 are reserved for monthly permits. • Expo/Bundy: 217 spaces of which 131 are reserved for monthly permits. • Expo/Sepulveda: 260 spaces of which 77 are reserved for monthly permits.
A new walk-and-bike path parallels most of the Expo Line extension as well to facilitate reaching stations by foot or bicycle. Bicyclists will have the option to bring their bikes on trains or place them in bike racks or lockers at the new Expo station.
Due to limited parking at the new Expo stations, Metro encourages customers to consider walking, biking or taking the bus to reach the trains. To buy a spot head to lametroparking.net.
Source: Edited article from the Santa Monica Mirror