Hot market but cooling off for some realtors: While talking to colleagues that represent many of the different brokerages that service the Westside, the majority noted they have slowed down compared to 2014. Last year was great for many of us so a slow-down is understandable yet the market is still appreciating and sales volume overall is higher, making it puzzling that many of these reputable/high producing agents have slowed down. The reasons given for the slow-down are the lack of inventory, frustrated buyers deciding to step away from the market and more competition from out of area agents. It will be interesting to see if this trend sticks as we expect the market to continue to appreciate and see multiple offers on market price homes through the rest of this year.
Future housing realities in Santa Monica?: Check out this opinion piece, "Housing Realities in the Bel-Air by the Sea", which appeared in the Santa Monica Daily Press about the amount of housing being built and what Santa Monica can actually handle. Very interesting…sounds like traffic could get even worse in #gridlockcity.
Is your title insurance up to date? A common mistake we see is when owners voluntarily transfer title to other family members or entities like Trusts, LLC's, Partnerships and Corporations. If the title company insuring the owner/property is not notified and asked to insure the transfer into the entity through a policy endorsement 107.9, then the title insurance is nullified. This is something that can be easily fixed through a policy endorsement which generally ranges from $50-100 depending on the insurer. If you come across this scenario, please contact your title representative, or, if you don't have one, please contact our office and we will get you connected with the right person.
The skinny on three homes that just went into escrow in Mar Vista: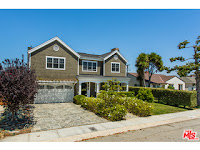 3330 Keeshen Drive- Located on Mar Vista hill, this 4,220 sq. ft. 2007 built Traditional on a 5,786 sq. ft. lot, hit the market on June 11th for $2.689M and promptly went into escrow after the broker caravan. The rumor is they had a solid offer come in right off the bat and the seller accepted it. The home features high-end finished throughout, cook's kitchen, huge master bed/bath with city views and a backyard with a fire pit and built-in barbecue. We were a little surprised this sold as fast as it did with a small yard but it is tough to find homes in Mar Vista that are over 4,000 sq. ft.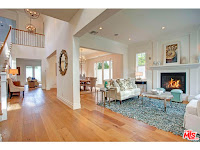 3568 Veteran– This brand new Cap Code Westside Village home hit the market on June 10th with a list price of $1.795M. They immediately received a very strong offer the day after the first open house and accepted it on June 15th, despite telling agents that offers were due on the 17th. The house is a 5 bed/6 bath consisting of 3,611 sq. ft. on a 6,174 sq. ft. lot. It is a great family home with high-ceilings, large living room, cook's kitchen and each bedroom has its own bathroom.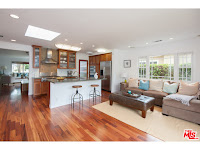 3540 Ashwood Avenue– This simple 3+3, 1,508 sq. ft. home sitting on only a 4,900 sq. ft. lot was listed on June 4th and received nine offers at the $1.295M list price. The listing agent countered the top five initial bidders with a price of $1.4M and no appraisal contingency period. A response to this counter offer was accepted a few days later. If the $1.4M counter was accepted, this charming south of Palms home with an open floor plan, sold for over $925 a sq. ft.! Wow!