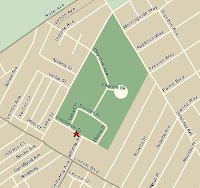 A contentious legal battle involving a rent-controlled apartment complex in Venice that was built after World War II to house veterans unable to find affordable housing has finally come to an end with the Los Angeles City Council's approval Wednesday of a settlement that will return evicted tenants to their homes.
The council ratified the agreement with AIMCO Venezia, owner of the 38-acre Lincoln Place apartments, located just south of Santa Monica near Rose Avenue. The settlement was reached after 18 months of negotiations.
Under terms of the agreement, AIMCO, will: allow 83 evicted households to return to a rehabilitated Lincoln Place at pre-eviction rental rates; establish a multi-million dollar fund to compensate former tenants not returning to Lincoln Place; and restore 696 vacant apartments to market as rent-controlled units.
AIMCO may also construct up to 99 new rental units with a clubhouse and other recreational facilities on vacant property where the company demolished 99 units in 2003. In a bow to community sentiment, AIMCO and city officials agreed that the height of the new buildings cannot exceed 30 feet and AIMCO waives any right to a density bonus.
Nearly all of the apartments have been vacant for years because of legal entanglements and has been something of an eye-sore for local residents.
The settlement represents the largest-ever restoration of rent stabilized housing in the city's rental market.
AIMCO, one of the largest real estate management companies in the country, had plans to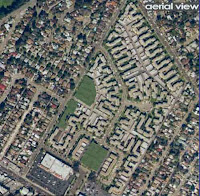 redevelop the property, placing condominiums and luxury apartments on site with 140 low-income units, according to previous reports.
Lincoln Place, a garden-style campus of 52 buildings built in 1951, was originally backed by the Federal Housing Authority when it was built in 1951 to support World War II veterans and their families.
However, it has always been privately owned.
*Sources: Santa Monica Daily Press; Press release from Councilman Bill Rosendahl's office; The California Registry of Historical Resources