On October 22nd, the Santa Monica city council will possibly finalize regulations that seek to further restrict a homeowners ability to remodel or build a new home. After initiating an interim zoning ordinance of a maximum lot coverage of 55%, the city is looking to further restrict the lot coverage to 45% for two-story homes, making it one of the most restrictive in Southern California. Some City planning officials are concerned the city is moving way too quickly with these proposed regulations and are STRONGLY ENCOURAGING residents to voice their opinions at the October 22nd City council meeting at 6:30pm and by e-mailing your thoughts to councilmtgitems@smgov.net with the subject line- R1 Update.
The lot coverage used to be 61%, so a drop to 45% would signify over a 35% reduction for two-story homes and when you account for an attached garage, it drops even further. The City of Santa Monica calculates square footage including outside walls and the full size of an attached garage. The City of Los Angeles measures inside the walls and only counts 1/2 of the garage space. Currently, the Pacific Palisades has 65%, Mar Vista has between 50-60% based on lot size, Venice has 55% and Brentwood is at 45%.
The city has spent the year considering how to incentivize renovating homes rather than replacing them in the city's four single-family neighborhoods — Sunset Park, North of Montana, North of Wilshire and a small part of Pico.Unfortunately, in trying to inhibit builders from building "McMansions", the chosen path "over-corrects" the issue and severely inhibits those with inherited floor-plan flaws (i.e.- lone master upstairs), especially those with lots less than 6,000 sq. ft.
Despite input from property owners stating they were comfortable with 55% lot coverage, the city planning commission recommended further reductions. New one-story homes would cover 50% of the lot and new two-story homes would cover 45%. Homeowners remodeling their existing one-story home could cover up to 55% of their lot but those with a second story would be out of luck.
Upper-story maximum parcel coverage of 22.5% is also being proposed. It is currently 30%. The new restriction would make it extremely difficult on people who own homes on smaller lots to have adequate bedroom spaces on an upper level.
The standards would also encourage accessory dwelling units, or ADUs, which homeowners build in their backyards and rent out. The state of California is mandating this to help address the housing crisis. Interestingly, property owners who already have homes at the 61% maximum, would be able to build ADU'S, thus covering over 70% of the lot. Thus creating an even bigger gap between those who already have bigger homes and those who do not. IF YOU ARE A SANTA MONICA PROPERTY OWNER, MAKE SURE YOUR VOICE IS HEARD.
When looking at quarterly sales, many people make the mistake of looking at the sales price compared to previous quarters when examining the health of a market. The sample size is small enough that a few non-median sales on the high-end or low-end can artificially skew the numbers.
What we like to do is look at sales volume compared to the same quarter of the previous year along with how many single-family properties sold off-market and how many of the properties that were in the MLS sold at over the asking price. This information was collected via the MLS and title report records.
Overall, the numbers show a sizable drop in the amount of sales (30-2016 vs. 22-2017) in the 90402 zip thanks to disappearing inventory. Only two homes sold outside of the MLS compared to 11 in 2016. Of the 20 properties in the MLS, 7 sold at or over the asking price this year while 11 of the 19 listed in the MLS in 2016 sold at or over.
Quick Analysis- The most prestigious zip code in Santa Monica is still highly desired but the sellers are being a little more aggressive with listing prices and the market above $4.5M isn't as hot as the lower price ranges. However, sales under $4M are hopping. Check out these two examples with a little inside dirt…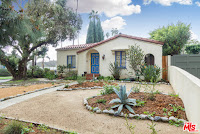 454 14th street– This 3+2, 1,972 sq. ft. home on a 7,518 sq. ft. lot sold was basically marketed as a tear down at an auction price of $2.949M. A few realtors and neighbors thought it would go out for around $3.250M but of the double digit offers, only about 7 were taken seriously and countered. In particular, one very interested party really wanted the home…the neighbor…who snagged it for $3.6M! The deal closed on March 3rd. Though this was a hefty price tag, it was a smart investment. Land is king on the Westside and large lots are few and far between in the 90402 zip and they typically trade at super premium pricing.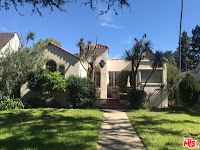 335 16th street– Another tear down opportunity, this 3+1, 1,358 sq. ft. home on a 7,512 lot was also listed at $2.995M and fed off the frenzy of the 14th street sale. Multiple bidders weren't even allowed in the property. Listed a month later then 454 14th, this property sold to an all-cash buyer in two weeks for $3.450M. The closing date was March 20th. It will be interesting to see if the market truly holds around $3.5M for teardowns on 7,500 sq. ft. lots or if these were anomalies…if not, the Gillette Regent tear down lots which are 8,900 sq. ft. would be around a $4M value…
Here is a quick look at the Average sale amount and the average price per square foot of the properties sold.
Average sale amount/Average price per sq. ft.
2017: $4.452M — $2,168
2016: $4.533M– $1,371
Please feel free to contact us directly if you require further information or would like a market analysis of your property.