*I have noticed quite a few out of area agents representing buyers when the final sales info comes into the MLS. Thanks to the internet and most of the MLS services in the state working together it allows agents to work almost anywhere. However, many of these agents seem to be representing buyers who are paying a decent amount more than what the local agents think its worth. . .Great for the neighborhood but not for the buyer. . .This is why I like to work with an area specialist when I wonder into communities I am not familiar with outside the Westside/South Bay to make sure my clients are completely plugged into everything that is going on.
*839 25th street in Santa Monica just hit the market for $2.875. It is a very nice remodeled 5 bedroom, 3,200 sq. ft. home situated on an 8,000 sq. foot lot just south of Montana. The home shows very well and is located a block from Franklin Elementary school (one of the best in the state). A perspective buyer might fall in love with it due to the condition of the inside and location of the home but I think they are overpriced by about 7-10%…It will be interesting to track what happens. It was quite the buzz on caravan since it has very little competition and would be very attractive for a family looking to get into the Franklin school district.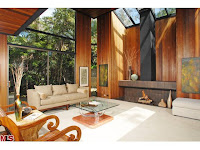 *14173 Alisal Lane in Santa Monica Canyon is a Ray Kappe designed modern architectural located on a fabulous 11K lot that came on the market in late April for $2,395,000. It was priced around land value as the home needs a ton of work. However, the buyers were undaunted due to the low price and the property received 8 offers with the majority of them being all-cash buyers. The frenzy of interest is rumored to have driven the sales price to around $3,000,000…A good design on a large lot will command interest in any market…
*Good article in the LA Times about new homebuyers reemerging in California. The $10,000 tax credit that goes toward the purchase of new construction that began May 1st will be a contributing factor…Article: New Homebuyers Reemerge
* Interest rates on mortgages have declined for a fifth straight week, with 30-year fixed-rate loans dropping below 5% to the lowest level of the year, Freddie Mac said in its weekly survey of lenders. The average rate that lenders were offering for 30-year fixed home loans was 4.93% early this week, down from 5.0% a week earlier, with borrowers paying 0.7% of the loan balance in upfront charges to the lenders.
* Having trouble making mortgage payments? If you have a mortgage with Bank of America, you may be in luck. The nation's largest consumer bank says it has modified about 56,000 mortgages this year under a government program aimed at reducing the number of foreclosures. The program allows qualifying borrowers to temporarily reduce interest payments or modify mortgage terms in other ways. After a three-month trial period, the bank can then make such changes permanent. BofA, like many big banks, had dragged its feet on helping homeowners and are still extremely slow to react. Of homeowners who haven't made a mortgage payment for over a full year, 23.6% haven't been foreclosed upon.
*2.2% of all housing units in the US (1 in 45) received at least one foreclosure filing in 2009…Foreclosure filings were up 19% in March and up 8% year over year…that doesn't sound promising for a full recovery does it?
*If home prices drop 10%, the percentage of underwater homeowners would increase 56%!