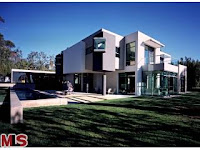 205 Chautauqua: Original List Price: $14M (2008) Sale Price: $10M Case Study #9, the Entenza house featuring 9,500 sq. ft. of living space situated on an acre of land with head-on views of the ocean. Also features a guest house and 4-car garage.
1425 Monaco: Currently in escrow below the recent $24.5M list price. The 13,143 sq. ft. home on 2 flat acres with a tennis court, outdoor kitchen, pool&spa, etc. was originally listed in 2009 for $29.9M.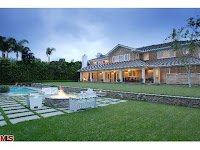 1272 Corsica: This 8,078 sq. ft. home on a 17,293 sq. ft. lot right near the gates of Riviera Country Club finally sold for $6.5M at the end of June after being originally listed for $8.595M in April of last year. This beautiful home is a very good buy at $6.5M. The Cape Cod style home was built in 2007 and has an expansive back-yard, gourmet kitchen and 23 person movie theatre.
854 Napoli: Land value overlooking the rim of Riviera Country Club has a new comp. This tear down situated on a 17,946 sq. ft. lot sold for $3.8M about 600K off the $4.4M. list price. The property was listed for just over four months.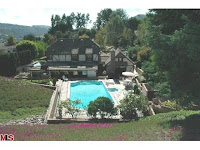 17731 Calle De Palermo: This 3,913 sq. ft. Palisades Highland home on featuring a full sized pool and private grounds was bought in 2007 for $2.195M and is now in escrow around the list price of $1.699M. It was originally listed earlier this year for $1.995M.