I will continually update you regarding sales I am familiar with in certain areas which will be a great tool in helping you properly value properties. Please feel free to contact our office if you would like more specific information.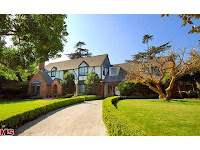 1319 Amalfi Drive- Pacific Palisades- 3 bed/4 bath 3,616 sq. ft. home on a 21,710 lot. Talk about a fall from grace. This home was essentially sold for land value since it is a rim view Riviera property. Talk about having a tough time pricing a property and coming to grips with the reality of the market. This property was listed in 2008 for $7.995 and after 4 reductions and approximately 18 months, it sold this week for $5.850.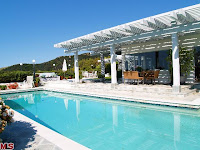 16578 Charmel Lane- Pacific Palisades- 3 bed/3 bath 3,176 sq. ft. home on a 15,110 lot. Tremendous view property that found the perfect buyer since it sold for about 10% more than what most realtors predicted. The house needed a lot of cosmetic work and a little re-working but once that is done it will be awesome. This is a house that someone could easily fall in love with so I am not completely surprised it sold for 2.535, just off the 2.595 list price.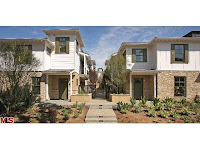 939 20th Street #3- Santa Monica- 3 bed/3 bath, 1,853 sq. ft. New Construction Townhouse with sundeck. Listed for $1,395,000 and sold for $1,350,000. A total of 8 units in the building and I believe this is the fourth one to sell. The units are very nice and built to be the only LEED (energy efficient and high environmental standards) certified townhome community in SM.
6358 West 79th Street- Westchester- 3 bed/2 bath, 1,743 sq. ft. on a 10,880 lot! Basic North Kentwood home that immediately sold for the asking price of $879,500. It is a great family home that really doesn't require much updating and features a double-sized garage
7100 Playa Vista Drive #314- Playa Vista- 2 bed/3 bath 1,689 sq. ft. built in 2007– Listed for $629,000 and Sold for $620,000. 3 story condo with bluff and mountain views. Good floor-plan with side-by-side parking. A property like this would have easily sold for over $800,000+ in 2007.