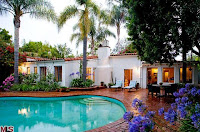 12305 5TH Helena Dr. Los Angeles, CA 90049
This Brentwood home on a huge 23K sq ft lot sold on September 8th after only 13 days on the market! It not only sold within 2 weeks of being listed, but sold for $3,850,000 – ABOVE the listing price of $3,595,000.

1372 Marinette Rd. Pacific Palisades, CA 90272
Listed in February 2010 for $1.949M this 3 bedrooms and 3 bathrooms on an approximately 14K sq ft. lot, in the Pacific Palisades, and close to the Village, saw a drastic price reduction before being sold at $1.525M this week; a reduction of 21.75%.
751 Greentree Rd. Pacific Palisades, CA 90272 *multiple offers
Located on a 25K sq. ft. lot, this property sold for land value in a multiple offer situations. The $2.3M sale price was well above the $2.195M list price. It was on the market for 10 days.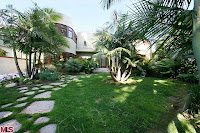 235 24th St. Santa Monica, CA 90402
After 70 days on the market, this 4 bed/4.5 bath home sold this week for $2,999,000; more than 500K below its original listing price of $3,449,000 in May this year. Once it was reduced to $2.9M it went into escrow within a week and was a good buy.
133 Hollister Ave. Santa Monica, CA 90405
This 3 bed, 3.5 bath well-located home with great features and ocean views, was built in 2005 and sold this week for its listing price of $3,100,000 after only 3 days on the market…a great example of what a correct listing price can accomplish.

270 S Westgate Ave. Los Angeles, CA 90049
The former home of Maureen O'Hara, the starlet from Hollywood's Golden Age. It was remodeled and restored and listed in May this year for $2,395,000. The price dropped $285K (approximately 12%) before selling for $2,110,000 this week, after 3 months on the market