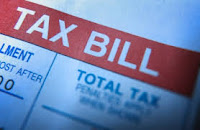 *Please remember to pay your property taxes! They will be considered late if they are not received by December 10th and the fines are hefty!
*According to National Association of Realtors (NAR) 34% of home buyers nationwide are millennials.
*The city of Santa Monica is requiring earthquake retrofitting for over 2,000 buildings over the next four to six years. Depending on the building age and size, the cost per unit could be $8,000++. This new disclosure has led to buyers wanting a credit from sellers to help pay for the assessment if the building does not have a strong enough reserve to absorb the cost.
*The Pango group (owns multiple escrow companies in Southern California) reported that they had 951 escrow openings in October with 685 closing, leading to a 73% close rate. In October 2016, they had 839 openings and 671 closings for an 80% close rate.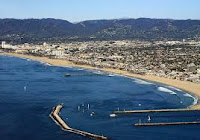 *The two main financial forces we are seeing behind buying property on the Westside are from the technology sector (i.e. Silicon Beach) and families that are already living in the area and purchasing property or providing major assistance when it comes to a down-payment for their children. From a Silicon Beach perspective, the elite are making a lot of money and tend to be fairly young. As Silicon Beach grows to become a major player worldwide, Westside real estate looks like it will continue to appreciate over the next few years unless something unforeseen happens.The areas benefiting the most are Venice, Mar Vista, Santa Monica, Playa Vista, Culver City and Westchester.
*It is really difficult for typical single family home buyers below the $1.5M price point. Since land has become so valuable along with the demand for luxury homes in West L.A, Mar Vista, Playa Del Rey, Westchester, etc being so strong, developers/builders are willing to knock down or add square footage to a home that would otherwise easily be fixed up by a young family. The builder comes in with an all-cash offer with a very limited contingency period that a normal buyer acquiring a home cannot compete with.
*Typically, multiple offers are a close fight but in speaking with colleagues, the majority of multiple offers are won by one party that is paying significantly more than others. One quick example- A home listed for $1.750M in Hollywood Hills with just five offers ended up selling for $2.250M…the next closest offer was below $2M.
*Los Angeles County is expected to add 1 million more residents by 2035. With housing already scarce, development restrictions in place in many areas and people living in their homes longer than ever before, how is Los Angeles going to deal with this influx?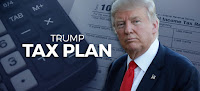 *If Trump's new tax plan passes in the manner that it is currently constructed, it will not only take away important deductions from the majority of homeowners in the Westside/South Bay, but it will also further discourage current homeowners from selling, further intensifying the inventory shortages that are plaguing the region. Check out our latest blog post on the subject which includes key highlights and tons of information from our economist.