After closely examining closed transactions on the Westside over the past few months the occurrence of the same sales agent(s) representing both sides of the deal stood out. This trend is a little alarming to some seasoned real estate agents and hope buyers an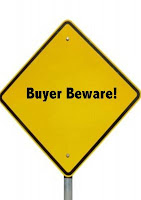 d sellers understand the substantial risks involved with dual agency to try and save a few bucks.
The seller and buyer will argue they can potentially drop the commission amount and it can be beneficial for both sides of the transaction. Furthermore, the agent will state it is easier for them to manage the deal as it eliminates another agent and they can "control" things more easily. Everybody will save money and the agent will pocket more money meaning everyone is happy is right? Not so fast.
Oftentimes these deals can get quite messy for a myriad of reasons. First and foremost the agent has a fiduciary responsibility to both sides of the transaction and a duty to disclose all facts and be honest and deal in good faith with loyalty. How can an agent who was initially employed by the seller (and will be paid by the seller) fulfill its fiduciary responsibility to the buyer? How can they be loyal to both sides when they have conflicting interests?
When an agent representing both sides of a transaction discusses a purchase price with the buyer and what they are willing to pay, wouldn't that provide the agent intimate knowledge of where they can get a deal with the seller even though the buyer/seller might be willing to pay more? How does an agent properly juggle that? Throw in the fact the agent will make at least 1% to 2% more by getting the deal done as opposed to having another agent involved or even worse not properly disclosing known facts.
Where does the agent's priority lay? On a typical $1.5 million dollar purchase on the Westside the difference to the agent could be an extra $15-20k.
The agent will literally have to walk the line perfectly to pull this off and many of the agents who are partaking in this are not the types to do this and frankly most have a reputation for being greedy. Many will justify their actions and say they referred the buyer to a buyer's agent in their office. In this case the agent is getting a major cut of the "buyer's agent" commission which still leads you to wonder where the fiduciary responsibility lies.
The language of the Real Estate Agency Relationships Disclosure is somewhat fuzzy when it comes to this. After being in this business for over 8 years I find it fascinating that one sales agent can represent both sides. In legal cases does the same lawyer represent both sides? In the case of referring the buyer to a buyer's agent it is the same thing. Would the other side of a case go to an associate working under the partner who has the other side?
In the end it is the agent that ends up with the best deal and the buyer and seller in a potential lawsuit as lawsuit occurrences where one agent is involved is much higher than in a normal transaction.
A good buyer's agent will earn their commission and also give the seller piece of mind that they have been properly represented.
Anybody who is looking to list a home with a sales agent should always ask the sales agent how they feel about representing both sides and how frequent they do it. Be wary of agents who tout the ability to represent both sides. A few successful Westside agents have a reputation for not making properties readily available for other agents to show to clients and have also gone to the lengths of not even presenting offers to the seller that were made by other agents. This is especially prevalent with short sales and lender owned properties where the listing agent is dealing with a negotiator on the other end that is working on 100 other transactions.
As a seller you have to completely trust that your agent is presenting every offer and most importantly that other agents want to show your property since they might be prejudicial toward your agent due to the "shelving" of contracts in the past.
Unfortunately greed is king in real estate and as much as I hate to say it this industry is full of people who will stop at nothing to take advantage of a situation where they can control everything and make more money doing it without much concern for either side.
Many reputable agents do not represent both sides in a transaction unless explicitly told to do so by the seller. We applaud those agents who understand the fiduciary responsibility they have to their clients and do not let greed interfere.
**Please note this only pertains to sales agent's and not brokerage houses. Many brokerage houses like Prudential employ thousands of agents as Independent Contractors so having a company like Prudential represent both sides is not the issue. The issue is having the same sales associate represent both sides.