You can characterize the Westside real estate inventory as pretty tight these days. There's plenty to choose from in some categories and at some price points, but much of what is available has some kind of issue – from location to price – that causes buyers to put on the breaks and if we were playing Monopoly it is like the seller is being sent to jail.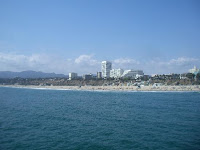 On the flip side, quality offerings priced appropriately usually see multiple offers and pretty easy escrows thanks to record low interest rates and buyers from all over the world seeking property in this particular market.
We are seeing quite a bit of purchasing activity in price points that can be considered "entry level" depending on the micro market. Entry level for the 90402 zip code in Santa Monica for a non-tear down home is usually around 2-million (give or take based on sq. ft.) while in the 90066 zip code of Mar Vista north of Venice and West of Centinela it is around 750K. –Quick insert: With the current conforming loan limit dropping from $729,500 to $625,500 on October 1st look for markets like Mar Vista, Culver City and South Santa Monica to lose some buyers who will no longer be able to afford the higher payment.
Due to many potential sellers being financially handcuffed and unable to sell their homes the inventory that is available to buyers throughout the Westside is minimal leading to some segments of the market seeing a 5-10% uptick over the past 12 months, despite the economy. High-end buyers are taking advantage of a 15-20% drop in price from the height of the market along with record low interest rates around 4%. They feel it is a tremendous buying opportunity with some real estate analysts calculating that if you take the current interest rates combined with the drop in value of the past five years in actuality you have more like a 40-45% drop in Westside real estate value from the heights of 2005.