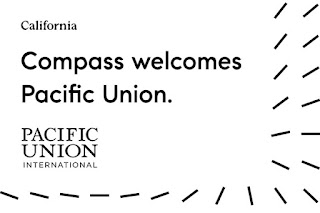 As little as two years ago, top independent brokerages such as Partners Trust, The Agency, Teles Properties, John Aaroe and Gibson International were big-time players when it came to residential real estate on the Westside. In 2017, the sale of Teles properties to Douglas Elliman and Partners Trust, John Aaroe and Gibson International being acquired by Pacific Union, signaled an end to those days.
In less than one year, the Amazon effect is hitting the residential real estate world. It was officially announced this week that Compass has bought Pacific Union, the third largest brokerage in California. Compass seems to have every intention (thanks in part to a $450M investment from SoftBank) to become one of, if not, the largest national brokerages and take the lead in a war that is developing between full-service/traditional brokers and industry disruptors like Zillow, Purple Bricks and Redfin. In the next few years, it would not be surprising to see the major full-service brokerages creating their own platforms outside of the the Multiple Listing Service. One way or another, CHANGE is coming.
Acquisition part II– It is personally frustrating to have three different company names in a one-year period while sitting in the same office in Brentwood. I saw this same industry consolidation happen around 2008, right before the last real estate downturn. With sales volume currently down about 13-15% for the year on the Westside, the economics are definitely tougher for brokerages right now.
However, it is sad to see the strong independents go away. Most of them were made up of strong and ethical agents that do things the right way and are appreciated by clients. It was nice to walk down the hall and grab the president when you needed something. We held ourselves to a higher standard and I truly hope that Compass can continue that. I hear very good things about them and like many of the agents I already know at the company…we shall see.
Articles on Acquisition-
Compass Acquires Pacific Union
Compass and Pacific Union CEO's weigh-in on their mega real-estate merger