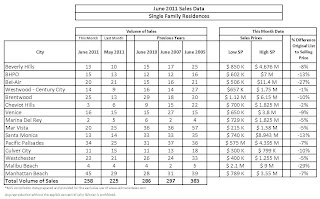 Total Single Family Residence "SFR" sales on the Westside and Manhattan Beach were higher than May (258 vs. 225) but still trail last year's June output (286). Though sales have slowed down we must remember that last summer buyer's were incentivized with tax credits that are no longer in play. The average % difference between original list price "OLP" and sale price is still shrinking. In some areas such as Bel-Air and Malibu Beach where the difference was over 25%, quite a few homes that were on the market for over 9 months finally sold and were originally priced way too high. If you take those numbers out, the average difference ends up being around 6%.
Home sales under a million dollars are on fire right now and garnering a lot of attention. Buyers are taking advantage of record low interest rates and want to get into the market before the conforming loan limit of $729,000 is pushed back to $625,000 on October 1st. 2039 Linnington Ave. in Westwood came on the market late last week for $985,000 and reportedly had over 200 people at the Open House. An appropriately priced home that does not require a lot of work does not have much competition in the current marketplace and should sell quickly with favorable terms to the seller.
A quick glance at the numbers shows that Manhattan Beach had a phenomenal month in terms of sales volume and blew away all the other areas we cover with 45 sales! This is a higher number than the sales volume during the peak bubble year of 2005. 11 of the homes sold at asking or higher than the OLP. 19 sold for 1-7% below OLP and 14 sold 8%-16% above OLP.
Pacific Palisades had a very solid month selling 9 more homes than it did last month and the sales numbers were roughly the same as the peak bubble years. Six of the sales were above the OLP and 17 sold within 4% of the OLP.
Santa Monica is still dragging along in terms of sales volume with ½ as many sales as in 2010, 2007 and 2005. However, the average sales price is staying consistent and if you eliminate two homes that sold way below OLP, the difference between OLP and sales price is only 5%.
A look at a few individual sales:
1021 Wellesley and 1025 Wellesley– Brentwood- These two 10,130 sq. ft. lots were purchased together creating a once in a blue moon opportunity to have almost a ½ acre of flat land north of Wilshire. The properties were listed for $2.050M and sold for $2.510M, 23% above the list price. Over time this will be an incredible buy as flat lots like this are extremely rare. 10 to 15 years from now this buyer will look like a genius.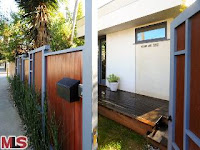 2317 Ocean Ave– Venice- A great case study in comparison to 2007 prices. This 2+2, 1,280 sq. ft. home on a 2,700 sq. ft. lot was built in 2007. It is situated just south of Venice is in a bit of a hectic location but the amenities of the beach and Abbot Kinney are a small walk away. This house sold for $1.033M after being on the market for 79 days. It was originally listed for $1.195M. In 2007 it was bought for $1.235M. Since 2007 the value for this home has dropped 19.5%.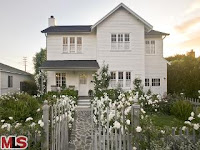 3665 May Street– Mar Vista- Another good case study. This classic New England farmhouse is a 4+3, 2,467 sq. ft. home on a 5,850 sq. ft. lot just north of Venice Blvd. The house is in great condition and sold for the list price of $1.580M in just 9 days. The house was sold in 2006 for $1.512M showing that prices seem to be holding around 2007 prices for this type of home in Mar Vista.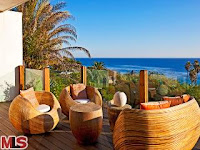 32052 PCH & 20962 PCH– Malibu Beach- Oops! These two houses had seller's and possibly agent's who were out of touch with reality when originally listing these homes, especially 20962 PCH. This 2+1 is a tear-down located on Las Flores beach on a 7,928 lot. It took over 3 years to sell and was originally listed at $9.950M before finally selling on June 6th for $2.950M! 32052 PCH a 4+4 on a 18,300 sq. ft. beach situated on a private street above El Matador beach in very good condition was originally listed in 2009 for $4.0M and finally sold after 562 days for $2.1M!