The Santa Monica 90404 zip code: bordered by Wilshire Blvd. to the North, Pico Blvd. to the South, 11th street to the West and Centinela to the East functions as an entry level market for the area and in examining sales in 2010, both condo and single family home values have dropped back to 2004 levels and seem to be trending toward 2003 levels… starting to be a good time to buy with record low interest rates?
Check out these price reductions:
12624 Brooklake: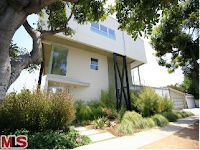 This 4-bed, 6-bath, home in Mar Vista is newly relisted at $1,679,000 after substantial time on the market between $2,199,000 and $1,749,000. The new listing price is a 24% reduction from the January 2010 list price. This is further evidence that the high end market in Mar Vista is struggling.
1925 Mandeville Canyon:
This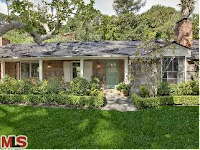 3-bed, 3-bath Cape Cod style home situated on a half acre lot in North Brentwood is currently listed at $1,849,000. The property's list price has taken almost a $1M hit since its listing in September 2009 at $2,795,000… a 34% reduction in asking price. Despite the septic tank issues on Mandeville, this home should sell fairly soon now that it is priced as it is.
408 17th Street sells for 16% less than list price: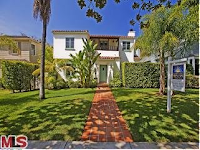 This 5-bed, 4.5-bath, 3,522 ft2 home on a 7,500 ft2 lot sold on 8/2/2010 for $3.15M, about $600K, and 16% below its May list price. This is a sign that realistic sellers are definitely willing to work with buyers in high priced neighborhoods.

… Are these signs that the next 12 months will be a great time to buy?
Wells Fargo owned Malibu beach house sells: The 3,800 sq. ft. Malibu beach house that was at the center of a Wells Fargo public relations storm last year finally sold after nearly 11 months on the market. The house was surrendered to Wells Fargo in May 2009 after the Madoff fraud exposure, and was first listed at $21.5M. It was then reduced to $18M and sold this week for $14.95M.
Smoking Ban on the Santa Monica Pier: This ban is soon soon to go into effect. Smoking on the Pier, a 100yr. old landmark, has been confined to designated areas and will soon be outright banned.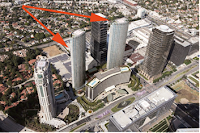 Century Plaza Plan for Two Tall Towers Released: A new plan for the Century Plaza was released this week by Next Century developer Michael Rosenfeld. This project plans for two 46-story skyscrapers to go up behind the Century Plaza Hotel. This is an attempt to "strengthen the identity of Century Plaza" while adding 290 condos and 190,000 square feet of offices/retail.
LA Times Article: New plan for Century Plaza hotel adds two 46-story towers