-A few quick notes heading into the much needed holiday weekend. I think 2010 can definitely be characterized as the year of the grind for those with jobs and those trying to find work. On the real estate side of things it seems to compute to 1/3 more hours and the deals typically being 1/3 harder to navigate…
Fast Track to Escrow: 331 South Medio in Brentwood went into escrow immediately after the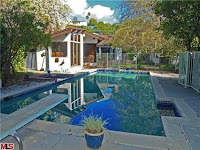 first broker caravan. The Spanish style home boasts only 2,176 sq. ft. and probably went out around the 2.399 list price…538 14th street in Santa Monica immediately went into escrow around its 2.450 list price. It only lasted 1 day on the market. The 2,866 sq. ft. home needed a little work. . .265 Homewood Road in Brentwood debut on the market this week at $5.195 and had the realtors buzzing during the caravan. Many felt it was priced really well and were threatening to present offers. I imagine this 5,366 sq. ft. home on ½ acre will go for over its asking price.
-The Rich Get Richer: 11 of the 50th wealthiest Angeleanos are from the real estate industry according to the Los Angeles Business Journal. Many of them are builders who have seen net worth jump lately with the recent strength of the market.
-Getting Ready For Summer: The Santa Monica Pier was ranked the fifth most polluted beach in California… Slightly beyond the Santa Monica Pier at the beach near Strand Street, the water is considered part of Heal the Bay's "honor roll," meaning that it meets 100 percent of the requirements of water quality standards.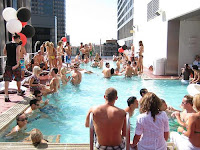 -Pool Party for the Holiday Weekend: Looking for a pool party this weekend? Local hotels like the Shangri-La might be your best bet. Check out this article from the LA Times…
MAKE IT A GREAT MEMORIAL DAY WEEKEND AND REMEMBER TO CELEBRATE THOSE WHO HAVE PROTECTED THIS GREAT COUNTRY!!