*New Construction continues to be in high-demand all over the Westside/South Bay and with that, tear-down lots are selling at strong premiums provided sellers have solid representation and don't sell directly to a builder.
*In the past seven years, the value of land has exploded on the Westside. Lot values have grown 75-120% (depending on the area) while the average sales price has only gone up 45%-65%. A gap between new construction and tear-downs has opened up to the point that homes that were once considered livable while making a few upgrades, is now being scraped.
*Marina Del Rey might be the hottest market over the past 90 days, as entry level townhouses seem to be up about 10% in just three months. At one point the Marina was flying under the radar while areas like Playa Vista were on fire. Properties that were selling for around $800K three months ago are going for closer to $900K now…
*Entry-level price points across Los Angeles continue to rise at a very strong pace, especially under the $2M mark. They type of multiple offer activity we are seeing from inner-city areas like Leimert Park, Jefferson Park, West Adams to the entry level condo in Culver City and Santa Monica is crazy. We were just involved in a multiple-offer situation for a condo on Girard Avenue in Culver City. The 1,200 sq. ft. 2+2 townhouse with a generous outdoor space had over 200 people at the first open house and attracted 15 offers at the $779K list price. Despite being across from a school and about a mile from the popular downtown Culver City area, the unit is in escrow for around $860K! Three years ago it sold just under the asking price for $615K. At the higher-end entry level points, we are seeing the same thing. It is almost impossible to get a house North of Montana in Santa Monica that is not a tear-down for less than $4M and small South Santa Monica homes in decent shape are trading for $1.750M+.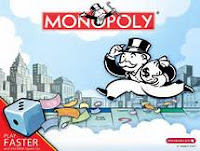 *Wealthy families and individuals are getting very aggressive when it comes monopolizing properties on the Westside/South Bay. They are buying properties, especially single family homes, at a quicker pace then we have ever seen before. Whether they are buying for their children or just investment purposes, these buyers are aggressive and feel the best long-term leveraged investment is real estate. A few principles have clearly stated to their agents that in the long run, the best financial investment they have ever made is Westside/South Bay real estate.
*Despite rates being about 15% higher than at this time last year, we are still seeing solid price appreciation.
*The higher-end price point in each micro market is the only area that is somewhat struggling yet even then the choice properties are still moving quickly.
*The historic rains we received earlier in the year has led to a back-log of construction and some developers are hiring any subs they can to finish jobs which means the quality on some projects will be sub-standard.
*Speaking of historic rains, those of that live in the hills/fire hazard zones, should take note that officials are expecting this to be one of the worst fire seasons in years. The extra plant and grass growth will die during the summer months creating extra fuel for wildfires and the Los Angeles Fire Department wants to make sure everyone living in hillside areas is properly clearing brush near their homes. California also has a massive amount of dead trees from the recent drought so this combination is extremely combustible…
*Pricing your property for sale correctly at the outset is the key. We can't over-emphasize this enough. Proper marketing and pricing within the first 10-14 days can be the difference in $100K's of thousands of dollars to the seller depending on price point. If a property doesn't sell in the first few weeks in this fast moving world, the first question a buyer asks is "what is wrong with the property?"…not the thinking you want from a perspective buyer.