The real estate market has picked up steam and is outperforming all expectations with listings and sales once again setting new records: The strong seller's market has not shown any signs of subsiding this year. Through the first quarter of 2015, we are experiencing multiple offer madness with a lack of inventory for eligible buyers. We seem to have about five buyers for every reasonably priced home or condo that comes on the market. The environment for buyers was tough the past 18 months but now it seems to have hit another level. Buyers with conventional loans are having to compete with more all-cash buyers thanks to continued foreign investment, an influx of even more builders and flippers and Silicon Beach making the tech industry a huge player in Los Angeles.
In my estimation we have passed the hysteria experienced in the last housing peak but as long as interest rates stay low and the Westside and South Bay is a destination in the tech world, housing prices will continue to increase over the next 18 months.
Follow-up: I am starting to hear the same thing I heard in 2006 when the market was at its height. Real estate on the Westside never goes down. We know this is not true. We must always remember real estate, even on the Westside, does experience downturns and anybody who tells you likewise is fooling themselves. In the long-run it is a great investment but it can be a high risk/high reward situation if you have a short-term horizon.
Sales volume up: According to Progressive and Chicago title companies, new title orders (indicating a home sale or refinance) are up 10% from last year and if you take into account refinancing, title orders are up 15-20% with people taking advantage of higher equity in their homes and low interest rates.
90402 has a robust 1st quarter: The first quarter of 2015 is up over 20% in terms of the average price per square foot of homes sold compared to 2014. The number of listings sold is up from 13 in the 1st quarter of last year to 15 this year and sellers are receiving over 100% of their asking price. Properties listed for sale in the first quarter of this year average being on the market for just 38 days while last year the average was 133 days. Most of the properties are being bought with cash or a large downpayment with appraisal and financing contingencies being waived.
California not the most expensive when it comes to property taxes: While real estate property taxes in California have gone up in recent years, the good news is that California is not one of the most expensive states. The average American household spends $2,089 on real estate property taxes each year. The average for the entire state of California is $1,431.

Quick look at a few headline sales in April: Brentwood- 230 North Carmelina sells slightly over asking for $10.4M- This John Byers designed 5+4.5 home situated on a 35,000 sq. ft. lot in prime
Brentwood sold for over the $10.250M asking price despite being on the market for about a month before going into escrow. They received multiple offers a few weeks into marketing the property which has a great layout for entertaining and a large master suite. The property needs some cosmetic upgrades and is another example of the premium buyers will pay for large lots on the Westside.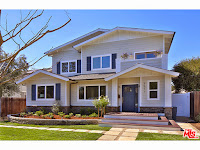 Westchester- 7911 Denrock Ave sells for $1.825M: This 5+5 Cap Cod style new construction boasting 3,250 sq. ft. on a 5,788 sq. ft. lot in prime North Kentwood is another example of the luxury properties that are being built in Westchester. The property received multiple offers and sold over the $1.799M asking price and closed on April 24th.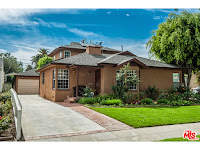 Culver City- 4269 Vinton Ave sells for $1.338M: This 4+3, 2,209 sq. ft. traditional style home on a 5,774 sq. ft. lot had six offers and sold over the $1.299M asking price. It has some nice features including Brazilian hardwood floors and a spacious Master suite. The house has a bit of a funky floorplan but not enough of one to trip up potential buyers.



Partners Trust in the rankings: The Los Angeles Business Journal ranked Partners Trust in the top ten of all real estate agencies in Los Angeles and listed among the leading independent franchises in the city. Real Trends named us as the 86th highest brokerage by volume nationwide and 20th in California