This month has seen some properties move very quickly after debuting on the market. The power of pricing right and reducing when necessary has never been more apparent.
12112 La Casa Ln. Los Angeles, CA 90049
This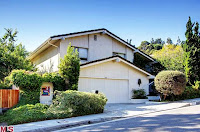 Brentwood home moved into escrow after only 5 days on the market! With a sizeable lot, location on a cul-de-sac and a pool, and priced to sell immediately at $1,495,000 (only $452/sq ft)
3370 Mandeville Canyon Rd. Los Angeles, CA 90049
About 7 minute drive up Mandeville from Sunset, this 3+3 traditional modern style, mid-century architectural home went into escrow after only 8 days on the market. At $1,300,000 it is a great starter home in a great school district.
2517 3rd St. Santa Monica, CA 90405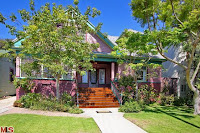 Location and potential seem to be the story of this 3bed, 2bath home on a 9K sq ft lot just blocks from the beach and Main Street. The property was listed on 09/07/2010 and went into escrow 10 days later. Quick history lesson– listed in mid-2008 for about $2.5M, the listing expired after about 7 months on the market. This time, it was listed for $1,850,000 – and moved quickly!

12306 Dorothy St. Los Angeles, CA 90049
This 3 bed, 2.75bath home in Brentwood, is south of Montana and west of Bundy. It was listed on 9/7/2010, and went into escrow on 9/21/2010 after only 2 weeks on the market.