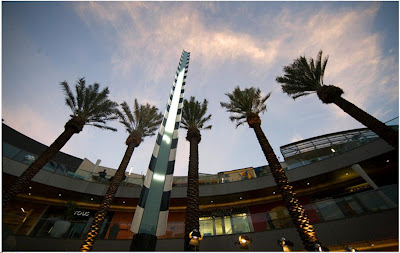 Opening Celebration and Events Friday–Sunday, August 6th-8th
The new retail and dining destination, is opening today after a complete renovation and is expected to draw crowds, as a new nexus for fashion, food and the visual arts.
The grand opening ceremony will include a full weekend of special and retailer hosted-events, including Bloomingdale's, Nike and Disney. There will also be some ongoing exhibits in the upcoming days and weeks that are definitely worth checking out!
For more information about events and featured sales, please visit the Santa Monica Place website (www.santamonicaplace.com) and individual retailer sites.
Enjoy your weekend!