Though we have seen an uptick in the market as of late due to the factors mentioned in a previous post we still have seen quite a bit of price erosion. One of the best ways to look at value in certain market segments is to look at homes that have sold twice in the past 7 years that are in similar condition. Here are some great examples from the Pacific Palisades and North Santa Monica markets:
215 24th Street, Santa Monica- 9.8% drop in value since 2009 purchase- This beautiful 3K sq. ft. Spanish style home on a 8,700 sq. ft. lot recently sold f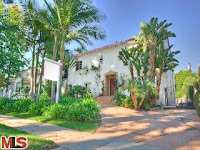 or $2.3905M after debuting on the market for $2.745M in February of this year with a different broker. Unfortunately for the seller the home seemed to fall out of escrow on two different times before finally settling on a buyer. This leads us to believe that the home may have had some type of inspection issue pop up. The home is updated and light/bright. It features a pool/spa and was a good buy at this price. The home was sold in 2009 for $2.650M.
Ouch- 1436 Floresta, Pacific Palisades, sells for 25% less than 2007 purchase price and well below 2005 purchase price- This 4 bed/4 bath, 5,130 sq. ft. home on a 16K sq. ft. lot recently sold for $2.580M after being originally listed for $2.795M. It was on the market for 48 days. The same house was purchased for $3.450M in July of 2007. It was sold in 2005 for $3.130M so the home has dropped to around its 2003/2004 value.
On the upswing- 458 Toyopa, Pacific Palisades– sells for more than 2010 purchase price- This 6 bed/9 bath, 9K sq. ft. house on a 24,742 sq. ft. lot (home sq. ft. not reported) built in 2008 featuring many high end amenities including huge master with his/her's baths, pool, spa and putting green recently sold for $9.8 Million after being on the market for 161 days. The house was sold in 2010 for $8,750,000 resulting in over a 10% increase in sales price. Even after brokerage fees not a bad return for a 1 year investment in a bad economy. Further proof that inventory is not great on the Westside and we have seen prices increase for properties of this nature.
710 23rd Street, Santa Monica- 9% drop since 2008 with only one agent involved- The seller got a fair price at $2.650M for this home but did it get exp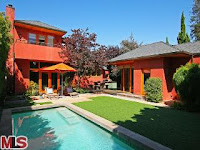 osed to the whole market? It was pretty difficult to set up a showing and a little surprised they would take a $250K reduction and go into escrow after only being on the market for 11 days. However the list price was high and the reduction in purchase price may have taken the place of repairs that are needed.
This is a 4 bed/4 bath, remodeled architectural style home that is 2,848 sq. ft. on a 8,851 sq. ft. lot with a pool and Gourmet kitchen. It was purchased in April of 2008 for $2.9M.
942 Galloway, Pacific Palisades- Still worth more than 2004 purchase price- The Palisades definitely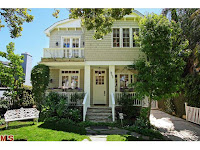 functions as a micro market. On one hand you have a house in the Marquez Knolls dropping below its 2004 price point but this house in the alphabet street is still holding its value about its late 2004 purchase price. This 4 bed/3 bath home on a 5,200 sq. ft. lot (sq. ft. of house not reported) was on the market for just 13 days and sold in late August for $2.120M above its $1.965M purchase in price in November of 2004.