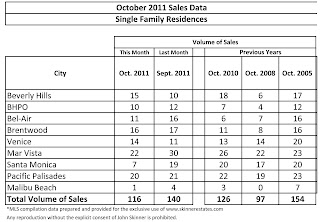 *click to enlarge image
The recent run of slow sales volume on the Westside for Single Family Homes continued into October with Santa Monica leading the way with only 7 sales which is almost three times less than last month's number of 19 and last year's number of 20. Most of the areas stayed fairly consistent compared to last year with Beverly Hills Post Office and Bel-Air the only areas seeing a solid increase over last year's numbers.
Overall, sales volume for the areas calculated dropped 17 % compared to last month and 8% compared to last year. Sales are still firmly ahead of the dreadful 2008 numbers by 20%. Overall, it has been a frustrating market for serious buyers with very little inventory on top of having to deal with a tough lending market. The influx of tech companies to the Westside along with garnering a strong interest from international investors bodes well for property owners on the Westside at this time.
A look at some individual sales:
932 Chautauq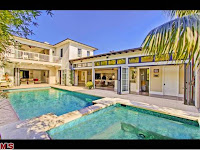 ua sells in 3 days– This Pacific Palisades 5 bed/6 bath, 6,500 sq. ft. home on a 9,452 sq. ft. lot hit the market for $4.695M in early August. After about three days the seller's accepted a $4.5M sale price and closed in early October. This resort style home was build in 2009 and featured great indoor/outdoor flow, chef's kitchen, pool, wine room and workshop. An entertainer's home with a family twist.
1513 Sorrento sells for over asking- LOCATION, LOCATION, LOCATION! This view property situated in the Palisades Riviera on over a 22,651 sq. ft. lot with phenomenal views sold for $5.0M in multiple offers with a $4.395M asking price. Lots this size with views are a rare commodity on the Westside and always garner a ton of interest from the elite in Los Angeles. Unless a seller is asking for an outrageous sum properties like these go pretty fast.
820 Princeton sells for 100K over asking– This quaint and charming Santa Monica Tudor just south of Montana boasts 3 bed/1.75 baths, 1,584 sq. ft. on a 8,800 sq. ft. lot. It sold for $1.408M and closed October 21st. It was listed at $1.295M and the low asking price fetched a multitude of offers.
12495 Promontory sells for $1.7M- About 10 years ago the 24 hour guard gated Moutaingate estates was considered a hot place to buy on the Westside. Nestled above the 405 freeway near the Getty Center the location provides equal access to the Valley and the Westside along with resort like amenities. However, since its heyday this area that used to attract a decent amount of celebrities has fallen on some difficult times and you can pretty much pick up a home that is a bit dated but with good bones for under $400 a sq. ft. 12495 Promontory just sold for $1.7M after debuting on the market for $2.250M. We sold a home in the area that was completely updated for $2.0M in late 2010 so this sales price makes sense. The area is saddle with high HOA dues ($700+) per month but not a bad alternative for a large family looking for a Brentwood address.
These two took a huge hit-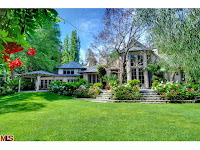 130 Delfern Drive in Bel-Air sells for $8.4M…nearly ½ off the original $16.5M list price- This 1.2 acre estate in Holmby Hills that boast 4 separate structures but in need of updating originally made its debut on the market at the ridiculous price of $16.5M in May of 2010. After finally being dropped to a $9.995M list price in July of this year it sold on October 25th. A good buy for over 1 acre of land in prime Holmby Hills
9550 Heather Road in BHPO sells for $8.194M…just slightly off the original $15.5M ask price…LOL- Situated on over 1.7 acres this 6 bed/9 bath home (sq. ft. not reported) finally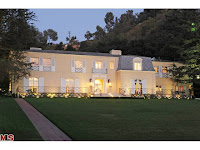 sold on October 24th after being on the market for 254 days. I have never understood why seller's, especially in sophisticated neighborhoods think someone will just magically appear and pay them way over market. Most buyers who can afford multi-million dollar homes tend to make good financial decisions or have people working for them who do…