The luxury market has cooled off a bit and it will be interesting to see how the new law requiring the identity of individuals behind shell companies making all-cash purchases "Geographic Targeting Orders" above $2M will impact the market as the new disclosure requirement was implemented this week in Los Angeles.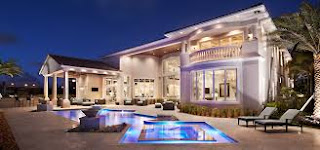 This law was enacted earlier this year in Manhattan and Miami and the number of cash deals in those markets has dropped significantly. High-end condo prices in New York are off 15% according to Corelogic who tracks national real estate sales.
Through this program the federal government is already investigating 20+% all-cash purchases for "suspicious" activity related to money laundering. Up until this identity requirement was put in place, the US real estate market has been known across the globe as a great way to launder money with no questions asked. On another related note, according to Corelogic, Chinese investment is down 15% for the year.
Despite this new disclosure requirement, the Brexit vote should lead to added demand for American real estate. Investors look at U.S. real estate as a reasonable alternative to the London market, in addition to the fact that the U.S. government has made international investment easier. A non-U.S. citizen can now invest or own up to 10% of a REIT before incurring federal taxes…up from 5%…while some foreign pension funds are exempt from taxes on their U.S. property holdings.