Brentwood
310 Avondale Ave. a 3+3, 2,927 sq. ft. fixer in Brentwood Park with a lot size of 2,927 square feet, listed on 5/25 at $2.99M and sold quickly for $3.15M. $155K above asking price
Santa Monica – only 7 homes have sold as of 6/23 – of those, 4 went for over asking!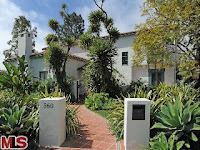 560 16th St. a 4+4, 3,128 sq. ft. remodeled 1930's Spanish style home on a large 11,670 lot, went on the market 4/8/11 for $3.798 and sold in 2 months above asking for $3.940M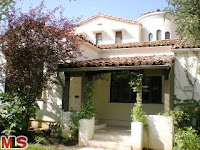 740 21st Place– A rare foreclosure/bank owned property North of Montana. This 4+4, 2,913 sq. ft. Spanish house on a 8,940 sq. ft. lot with a pool in solid condition sold right away and over asking. The bank was smart to price this property attractively. It was listed for $2.299M and sold on 6/10 for $2.325M. The property was bought in 2004 by the foreclosed owner for $2.180M.
Pacific Palisades – in comparison with Santa Monica, a much busier month thus far with 26 homes selling since 6/23. Most homes sold near or over asking price.
733 El Medio Ave. a 2+2.5, 1,495 sq. ft. house on a 6,920 sq. ft. lot was put on the market on 4/25/11 and sold on 6/1/11 for $1.1M which was 16% above the original list price of $950K. This house was a fixer/teardown and sold for lot value.
Culver City-
11343 Utopia– PHENOMENAL BUY: A 2+1, 905 sq. ft. house on a 8,088 sq. ft. lot was originally listed for $629K in November 2010 and finally sold as a short sale for $300K. It was bought in 2003 for $449K. A great Culver City market as a whole has not dropped nearly that far.