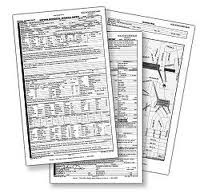 You are not alone if you are in the process of getting your home refinanced or are purchasing and the appraisal is lower than what it should be. Many people are stuck in the same boat with appraisals trailing the market 3 to 6 months and reluctant to accept the recent upward momentum of Westside real estate.

If you are in the refinancing boat and as long as rates stay low as anticipated, you will be in a solid position to get a higher appraisal in the next 6-9 months so staying patient is key.

Another important aspect with refinancing and purchasing is working with a lending representative with local knowledge. Banks randomly assign appraisals and you can end up with an appraiser without local knowledge or an understanding of the Westside/South Bay markets.
A lender with local ties might have a sense the appraiser assigned might not understand the area as well and help you figure out ways to get a different appraiser before they come out to the property.

In terms of a purchase appraisal, it is extremely important the listing agent meets the appraiser at the property and provides them recent comparables and neighborhood tidbits that add value. Some appraisers will not engage in these conversations but most appreciate the info, especially when it comes to off-market activity.

Please let us know if you have any questions related to this topic as we know of some excellent loan representatives at different banks we would be happy to put you in touch with.