The number of single family sales per the Multiple Listing Service (MLS) in the Palisades for May of this year decreased slightly compared to last month (36 to 33). However, it was an increase from the 29 that were sold in May of 2014.
The median sales price is up over 8% compared to last May, and the 1st quarter median sales price is 73% higher than the median in the first quarter of 2012.
The average days on market (DOM) for properties sold was 47 compared to 54 last May. The drop in DOM has been substantial since February of this year when it was 79! Tightening inventory while entrenched in the spring/summer selling season with buyers trying to get a mortgage before rates continue to increase is the double whammy creating this market dynamic.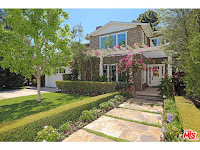 Let's take a look at a few examples- 735 Alma Real Drive– This 5+5, 3,534 sq. ft. traditional on a 7,151 sq. ft. lot in the sought after Huntington Palisades was listed for $3,595M ($1,017 per sq. ft.) and promptly received 7 offers. It is currently in escrow with two strong back-up offers. The accepted offer was well over the asking price.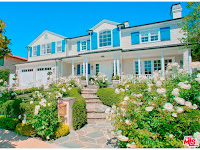 750 Chapala Drive is a recently built (2008) 6+6, 5,948 sq. ft. Traditional on a large 11K lot. It is located on one of the most sought after streets in the Huntington and it had no shortage of buyers. They received over 6 offers at the $6.995M list price and it sold to an all-cash buyer for $7.915M…$1,330.00 a sq. ft!
A contrast in sales on Sunset Blvd– The harm of pricing your home incorrectly- 14300 W. Sunset Blvd. is almost an acre of prime land with a 4+3, 2,346 sq. ft. home (remodel or tear down candidate). It sold for $3.7M…However, it was on the market for 116 days and was originally listed for $4.7M before having to finally be reduced to $3.9M before receiving an offer. If this property was originally listed at $3.9M it may very well have sold for that if not a little bit more…lots of this size are not easy to find in the Palisades.
13946 W. Sunset Blvd. is a beautiful 4+6 5,100 sq. ft. Spanish revival on a 15K sq. ft. lot. The property was listed for $5.329M and received multiple offers and sold with short contingency periods at $5.8M! It is an ultimate family home that would also appeal to an entertainer.