Welcome back from the August real estate holiday…but don't let the lull fool you- We saw some multiple offer activity on well price properties in August but it has become apparent over the past few years that activity drops-off enough in August that people wonder if the market is changing…yet, it then picks right back up in Mid-September for a solid six week run before the end of year holiday season. With interest rates at their lowest point for 2017 and a very strong LA economy, we fully anticipate a flurry of activity over the next few months.
Escrow cancellation rates are at all-time lows: In speaking with local escrow officers, cancellation rates are at all-time lows (give or take 10%) compared to rates that were triple that five years ago. A few other observations from the escrow side of things- *shorter escrows (15-21 days) with little to no contingency periods are becoming more frequent. In fact, some are able to still get loans closed within 21 days. We have buyers from San Francisco/Silicon Valley to thank for this trend. In the hyper competitive Bay Area market, all contingencies are being removed upfront on some deals, even on homes that don't need much renovation.
Packing up and moving to the Northwest and Texas?– We are noticing a trend of more people willing to sell and relocate out of So Cal and take advantage of the equity they built in their home. Companies relocating to more reasonably cost real estate is obviously playing a significant role. The popular destinations seem to be the Pacific Northwest and areas around Dallas, Texas.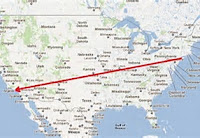 Moving in…New Yorkers fleeing to Los Angeles: A recent Linkedin report shows New Yorkers are on the move to Los Angeles. We are definitely seeing this trend on the Westside and are currently working with multiple parties from the New York area…Article- New Yorkers fleeing to Los Angeles
Homeless concerns impacting buyers in Venice and Santa Monica?– The homeless issue on the Westside seems to be more noticeable to out of town buyers. We don't know if the metro has provided easier access to Santa Monica from skid row, but in showing properties in affluent areas (especially Venice and area near the metro in Santa Monica) we are definitely hearing comments on property tours.
Mar Vista/Westchester and Playa Del Rey solidly embraced by Silicon Beach– Mar Vista continues to be very popular with those in the tech world. They love the proximity to Silicon Beach while being central too much of what LA has to offer. It is not as crowded as Venice and with Venice Blvd. and Washington Blvd starting to go through a revitalization with shops and restaurants, we don't see this trend changing for a long time. The same can be said for Playa Del Rey and Westchester. Both of these areas are also very popular with young families in the tech sector and even though some can afford what would be considered higher-end areas, they are specifically looking to be in these areas.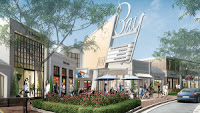 Caruso development in the Palisades will have an even bigger impact on home values than originally thought– The Palisades has always been at the top of the list of Westside locales of the rich and famous and even moreso with the current re-development of the Palisades village by renowned developer Rick Caruso. However, based on conversations we have had with area developers and real estate professionals, many believe the added value of this development will not truly be felt until it is fully in-use. They expect another step-up in value and demand for the beautiful seas-side area that will now provide amenities and cohesiveness the area did not provide in the past.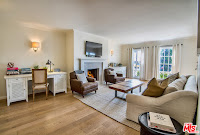 27 offers on a condo in Santa Monica with no laundry and heat- Condo with no laundry and heat in Santa Monica garners 27 offers and goes for almost 200K over asking!- When a sharp looking 2+2, 1070 sq. ft. unit located at 609 Washington hit the market for $896K, it definitely garnered a lot of attention but most thought it wouldn't go crazy due to the unit not having inside laundry and no heating system. Typically, community laundry is a major handicap when it comes to resale value. However, that wasn't the case this time. The listing agent was overwhelmed with 27 offers. They responded to the top 10 and supposedly sold to for around $1.070M…
The market is jumping all over the place. Certain areas remain hot while others are beginning to see price ceilings develop. Buyers are definitely pickier right now and with more valuation technology, they are strongly in-tune with what a property is worth from a numbers perspective. In many cases they are willing to pay a premium for properties with very few objections, however, the objections are definitely ringing louder if the listing is priced higher than what the market will bear and often attract buyers who are in a mood to negotiate further and press for an even lower price even if the listing has been reduced.
Overall, the market has pumped its breaks a bit with a typical August lull as people were on vacation and getting kids back to school. Last year we experienced a similar August but the market charged forward for the rest of the year. It will be interesting to see how the rest of 2016 plays out. With interest rates still around record lows, we anticipate the market will continue to sway in the seller's favor.
Hot Spots: Mar Vista up to about $2.4M: The area continues to be very popular with the silicon

beach crowd and young families. On the flip side, despite seeing 8 homes sell for over $3M this year (3 sold for over $3M last year), we are seeing buyers getting hesitant to spend more than $3M unless the property comes with great views or a larger lot. 4056 East Blvd, a 4,000 sq. ft. house on a 8,300 sq.ft. lot originally listed for $3.4M is now reduced to $2.995M despite the house next door, 4060 East Blvd. (4,292 sq. ft. with a nice guest house 4056 doesn't have) by the same builder selling for $3.350M.
Westchester up to about $1.8M. Kentwood and Loyola Village continue to be wildly popular with young families and Westport Heights, which used to be the red-headed step-child of Kentwood and Loyola Village is seeing its fair share of sales above $1M. 7800 Westlawn in the Kentwood area was listed for $995K, a bit low for a 1,400 sq. ft. house on a 6K lot, received over 7 offers and is rumored to have sold at or close to $1,250,000. Inventory is steadily growing in all price ranges though and we are seeing new construction around $2M sitting for a bit longer…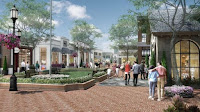 Pacific Palisades (El Medio Bluffs, Alphabet Streets, Huntington): With the new Caruso development approved and starting construction, areas within a short distance of it are seeing buyers willing to pay a little more of a premium for easy access to this new and exciting development the Palisades has lacked.
Westwood: Westwood's appealing centralized location along with the wildly popular Westwood Charter Elementary School has created quite the frenzy. 2035 Manning was listed by a colleague at $1.849M and she felt they priced it right around what it would sell for. This 2,100 sq. ft. house on a 6,700 Sq. ft. lot received 17 OFFERS and is in escrow for over $2.1M!!
The number of single family sales per the Multiple Listing Service (MLS) in the Palisades for May of this year decreased slightly compared to last month (36 to 33). However, it was an increase from the 29 that were sold in May of 2014.
The median sales price is up over 8% compared to last May, and the 1st quarter median sales price is 73% higher than the median in the first quarter of 2012.
The average days on market (DOM) for properties sold was 47 compared to 54 last May. The drop in DOM has been substantial since February of this year when it was 79! Tightening inventory while entrenched in the spring/summer selling season with buyers trying to get a mortgage before rates continue to increase is the double whammy creating this market dynamic.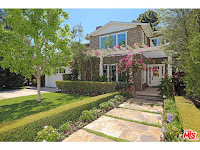 Let's take a look at a few examples- 735 Alma Real Drive– This 5+5, 3,534 sq. ft. traditional on a 7,151 sq. ft. lot in the sought after Huntington Palisades was listed for $3,595M ($1,017 per sq. ft.) and promptly received 7 offers. It is currently in escrow with two strong back-up offers. The accepted offer was well over the asking price.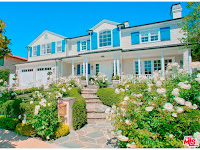 750 Chapala Drive is a recently built (2008) 6+6, 5,948 sq. ft. Traditional on a large 11K lot. It is located on one of the most sought after streets in the Huntington and it had no shortage of buyers. They received over 6 offers at the $6.995M list price and it sold to an all-cash buyer for $7.915M…$1,330.00 a sq. ft!
A contrast in sales on Sunset Blvd– The harm of pricing your home incorrectly- 14300 W. Sunset Blvd. is almost an acre of prime land with a 4+3, 2,346 sq. ft. home (remodel or tear down candidate). It sold for $3.7M…However, it was on the market for 116 days and was originally listed for $4.7M before having to finally be reduced to $3.9M before receiving an offer. If this property was originally listed at $3.9M it may very well have sold for that if not a little bit more…lots of this size are not easy to find in the Palisades.
13946 W. Sunset Blvd. is a beautiful 4+6 5,100 sq. ft. Spanish revival on a 15K sq. ft. lot. The property was listed for $5.329M and received multiple offers and sold with short contingency periods at $5.8M! It is an ultimate family home that would also appeal to an entertainer.