*Though overall sales numbers were up slightly in the first quarter of 2018 in comparison to last year's first quarter, we definitely get the sense it was a slow start to the year for most Westside realtors. Things have really picked up in the second quarter but escrow closings are down around 7% compared to last May and inventory is starting to creep up across most price ranges. The majority of buyers are no longer jumping at everything that is on the market and not going after properties unless they feel the pricing is around the true market value. The market is still appreciating and in the seller's favor with 47% of the listed homes that have sold in LA, selling over the asking price and homes selling at a faster pace than last year, yet the tempo does not feel similar to what we have been used to the past seven years. The one exception to this is the entry point market for zip codes which are still very hot.
*The major Chinese investment in single family housing that we saw between 2012-2016 has definitely died down. (article)— However, that void is being filled by an uptick in Middle Eastern wealth investing on the Westside as well as wealthy Westside families not afraid to purchase multiple homes in upscale neighborhoods either as homes for children or rentals. The explosion of wealth in the tech industry as silicon beach expands, is another key element.
*Based on what we have heard from multiple economists and what we are hearing from our buyers, we expect the Westside market to continue to appreciate at moderate levels through 2019. The new California tax reforms combined with increasing interest rates will start to stall out market momentum once people start feeling the tax hit in April of 2019. Pacific Union believes the market will power through that and not face much resistance till the end of 2020.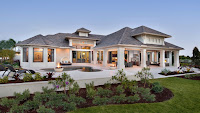 *The older single-story home in a great neighborhood might not be the tear-down everyone thinks it is. We have quite a few 60 year-old+ buyers out there that are looking to downsize from their bigger family homes. With amazing weather and all their social connections Los Angeles has to offer, those reaching the golden years want to stay put but prefer a stylish one-level home. The key in development is adding square footage and maximizing a lot's value but it should be noted that a serious premium will be paid by this type of a buyer for a luxurious one-story in some LA's priciest locations.
*According to a Redfin Survey, just 6% of Homebuyers would cancel plans to buy if mortgage rates surpassed 5%. 27% say it would cause them to slow the search for a home and 25% said it would have no impact and 21% would increase their urgency in finding a home. This was a national survey of more than 4,000 people. Another key takeaway is that in California, the tax reform and how it impacted taxes was the biggest concern.
* The median rental price for a one-bedroom apartment in the Marina del Rey/Playa Vista neighborhoods, was $2,900 this February, up 15 percent from 2015, according to Zumper.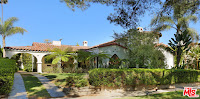 Inside Dirt- 511 9th Street sells for almost $600K over asking– This 2+2 Spanish Hacienda with detached studio on a 7,500 lot hit the market for $2.895M. The house was a major fixer but has a nice charming feel. The $2.895M list price felt light. The market agreed. They received 16 offers and the vast majority of them were end-users. After a round of counters, it sold for $3.450M with strong rumors of back-up offers near $3.50M. The winner of the multiple apparently did a phenomenal job of standing out as the right buyer for the property in more ways than just price. Presentation matters!!