High-End sales (above $5M) still tracking to have a strong year: We have heard some concerns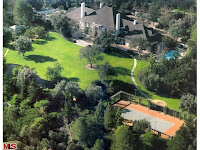 384 Delfern Drive
from people who own high-end homes that it feels like the market is slowing down in their neck of the woods. After looking at Multiple Listing Service "MLS" data regarding sales in high-end Westside neighborhoods, we found the market for homes above $5 Million is still doing well. We looked at overall sales from March/April compared to July/August and found the total # of sales was similar with 54 in March/April and55 in June/July. The average days on market dropped to 87 from 100 with properties selling for 96.5% of the list price in July/August compared to 94.65% in March/April. The average sale price dropped to $8.2M from $9.53M but that is partially skewed due to two sales above $45M in March/April headlined by 384 Delfern Drive in Holmby Hills selling for $59.355M (asking price was $75M). The highest sale in July/August was 609 East Channel Road in Santa Monica Canyon selling for $23M (asking price was 27.5M). With the recent stock market turmoil and the strength of the dollar potentially discouraging international bargain shoppers, it will be interesting to see if these numbers continue to hold steady.
Will the recent stock market dip actually help the real estate market?: The dip in the stock market will hurt potential buyers in terms of overall net worth and possibly detour the number of international buyers we have seen, however, many local economists remain bullish when it comes to the short-term future of Southern California real estate. Another factor that will help those looking to purchase a home is the interest rates have been dropping as the stock market drops allowing for the consumer to have more purchasing power. The FED to delay raising the benchmark rate, since some fear a hike in interest rates could push the American economy back into a recession. Here is an article from the LA Times to check out: Real Estate and recent Stock Market turmoil
Short Term rentals take 11 units off the LA rental market everyday: A report released earlier this year from the Los Angeles Alliance for a New Economy showed that short-term rentals are taking good apartments and homes off the regular market they can be rented out at huge mark-ups on sites like Airbnb. Rentals prices have spiked over 20% in the 2.5 years with the average person paying half of their income toward rent (typically you want your rent to be no more than 35% of your income). Curbed LA writer Adrian Kudler wrote an extensive article on the situation.
Developers going crazy in Venice: When you combine Abbott Kinney being considered one of the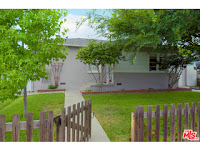 sexiest streets in America, Silicon Beach becoming a major player in the LA economy attracting highly paid tech executives, you get developers salivating for properties in the area. 1519 Louella, a 850 sq. ft. home on a 5,900 sq. ft. lot sold for $1.4M on August 1st to a developer in an all-cash transaction. The house was in decent shape and had a pool but word is it will be torn down. To give you an idea on how much property values have jumped, we sold 1509 Louella, similar in sq. ft, lot size and interior, for $942K in May of 2013.
Small house in Mar Vista bordering SM Airport is in escrow for over $1.150M: 12701 Dewey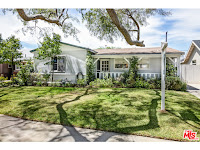 Street, a 3+1, 1,092 sq. ft. home on a 5,591 sq. ft. lot was listed a few weeks ago for $1,050M and promptly received 8 offers and is currently in escrow for $100K+ over the asking price. Over $1,000 a square foot! Dewey is a nice street but it does border the Santa Monica Airport. On two separate occasions, this house was listed in 2011 and 2012 for $715K and then for $750K and they couldn't sell it. This is a rare occasion where they are extremely happy it didn't sell three years ago.
The Eastside is hot as well…20 offers for a 2 bedroom home in Silver Lake/Echo Park: I had a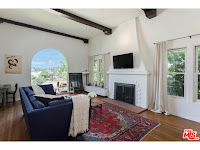 well-qualified client make a strong over-asking offer on 1742 Kent Street which is perched above Echo Park Lake. This 2+3 1930's Spanish with an UN-permitted artist studio converted from of the three garage stalls, is in great conditions with a beautiful city view from the living room. The house was listed for $849K and received over 20 offers! The emotional appeal of the home kept buyers from focusing on the less than aesthetically pleasing adjacent homes and immediate area it is situated in. It is currently in escrow for over $1M! It sold in the same condition in May of 2013 for $735K.