90066 update-
Sales volume was higher in the 1Q of 2017 (73) compared to 62 in the 1Q of 2016. Off-market activity increased with 10 sales compared to last year's 1Q when 6 sales sold off-market. The majority of the off-market sale activity involved tear-down/land value sales where the seller typically sold the property to a developer which unfortunately for the seller without proper market knowledge or representation, sell it to them for under market. The amount of sales over the asking price remained steady with over 50% of the MLS market sales going for over the asking price (2017=33 vs. 2016=32).
The competition between those vying for a home in Mar Vista is fierce with the area extremely popular with the Silicon Beach crowd and young families priced out of Santa Monica and the Palisades.
Average sale amount/Average price per sq. ft.
2017: $1.463M–$1,083 sq. ft.
2016: $1.347M–$1,026 sq. ft.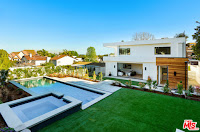 Top sale of the quarter- 11927 Tabor Street- The newly constructed 5+6. 4,045 sq. ft. home on a 8,800 lot was listed for $3.395M and they accepted an offer of $3.4M before the first open house. The sale closed on February 14th. It was a beautifully done modern home that is great for entertaining that flows into a spacious backyard featuring a pool. City light views from the master bedroom helped create a strong emotional bond with the buyers. The developer hit a financial home-run with this sale.
90064 update–
It was a strong 1Q with 62 sales recorded compared to just 42 in the 1Q of 2016. The number of homes that sold over asking per the MLS wasn't as robust as last year (2017= 12 2016= 24) while the off-market activity jumped up to 12 sales compared to just 3 in the 1Q of 2016. It appears that most of the off-market activity involved tear-down lots.
Similar to the sister 90066 zip code, the areas that encompass this zip code are very popular and the demand continues to push sale prices higher, which should be the trend throughout the rest of the year.
Average sale amount/Average price per sq. ft.
2017: $1.896M–$1,104 sq. ft.
2016: $1.214M–$917 sq. ft.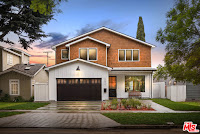 The sale of the quarter- 10974 Ayres Ave- Situated right near the Westside Pavillion and all that Pico Blvd. has to offer, this newly constructed Cape Cod, 5+6, 4,050 sq. ft. on a 6,597 lot created quite the buzz when it hit the market in early January. The $2.495M list price was quickly bid up in a multiple offer situation featuring 5+ buyers and the ultimate sale price was $2.1718M. The sale closed on March 10th. It was a very well-designed home with high-end finishes a great indoor/outdoor flow to take advantage of the So Cal lifestyle.