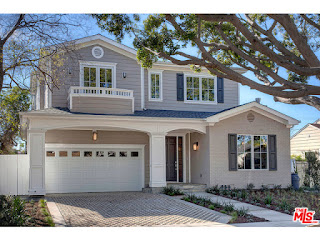 The north Santa Monica zip codes of 90401, 90402 and 90403 will always be the most coveted when it comes to Santa Monica real estate, but the gap is beginning to close when you compare them to the 90405 areas of Sunset and Ocean Park. A statement like that would have been blasphemous as little as ten years ago but with older homes in the area beginning to transform into homes you used to see only built north of Wilshire, combined with fantastic walkability and a more centralized location to all of what LA has to offer, this trend will inevitably continue. We have seen a hand-ful of new construction sell for over $3.5M and poised to break the $4M mark.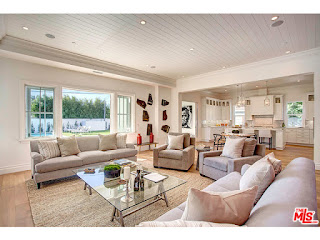 More reasons to be bullish—*The Santa Monica Airport is due to shorten the runway later this year which will eliminate some of the nosier jets in the short-term and in the long-term the airport is set to fully shut down in 12 years if not sooner. *The city has already claimed 12 acres of the airport to expand the Airport Park (drawing of park expansion below). *The phenomenal restaurants on Ocean Park Blvd. are as popular as ever and the Sunset Park area of Pico Blvd. continues to improve with popular restaurants and bars.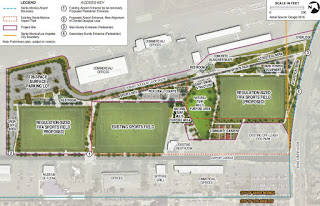 SM Airport Park Expansion
Mark Rios, recently hired by the City of Santa Monica to design the 12-acre expansion of Airport Park at Santa Monica Airport, will give a talk to residents at a special meeting hosted by the Santa Monica Airport2Park Foundation, on Friday, May 13th, at 7:00 p.m., at Mount Olive Church, 1343 Ocean Park Boulevard, Santa Monica.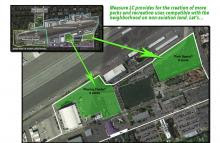 According to Neil Carrey, President of the Airport2Park Foundation, "The evening will be an opportunity for the community to hear from acclaimed designer Mark Rios about the parameters of the project for expanding Airport Park on land the City has reclaimed from aviation use, and Mr. Rios' preliminary ideas for the possibilities there, as well as give feedback to Mr. Rios on what residents would like to see in the expanded park."
Mr. Rios' firm, Rios Clementi Hale (RCH), has been tasked by the City with community outreach, research feasibility and concept design, and ultimately design of the park expansion. RCH previously worked in Santa Monica on Euclid and Douglas Park and also designed iconic parks and public spaces in Southern California, such as Los Angeles Grand Park, the Rancho Cienega Recreation Center and the L.A. Zoo Event and Play Space.
The park expansion became possible in 2015 when the City's 1984 Agreement with the Federal Aviation Administration expired, freeing up land that had been used to park airplanes, which have recently been removed.
Source: Article from Santa Monica Mirror