We hope you and those close to you are healthy and safe during this unprecedented time! Here is another "real-time" market update based on information from sources across the Los Angeles real estate landscape.
Market Update
Earlier this week, the county of Los Angeles lifted the moratorium on showing homes in-person, and is now allowing agents to show properties with certain restrictions and guidelines. Sales volume continues be off about 50% (we expect this through May). Though the past ten days have seen an uptick in buyer and seller interest across the board. In fact, Compass management for the So Cal region projected at the outset of SIP (shelter-in-place) that just 92 transactions would close in our offices in May and that has been revised to 175. Our Northern California projections have increased from 150 to 309. However, expected closings for June have been revised downward from 259 to 211 in So Cal and from 431 to 376 in No Cal.
Overall, agents are fielding more calls from clients inquiring about properties currently on the market and asking about what might be hitting the market in the next few months. The volume of sales has stabilized and is not fluctuating to the lower levels we saw about a month ago. The properties going into escrow, some of which were only seen on a virtual basis, are mainly entry-level type homes for the different micro-markets that make up Los Angeles county. With SIP orders beginning to show signs of loosening, we will start to see a steady flow of new listings.
Also, starting May 1st, the National Association of Realtors (NAR) has prohibited "pocket listing/coming soon" marketing. The push is to have all inventory hit the market regardless of whether the seller prefers to sell in a quiet manner. The NAR has been working on this with major brokerage firms for the past nine months. Brokerages/realtors who have "coming soon/pocket listings" they have been advertising, are now required to include that in the local MLS. This will obviously help increase available inventory. That said, quiet listings can still be done, but the marketing will basically be via phone calls and realtor networking groups as any print or digital advertising is not allowed. With listing inventory picking up in May/June and continued SIP progress, we expect late June and July closings to show strong improvement and a sense of normalcy to come back to the market in late July/early August.
We really won't know about the impact on property values for a few more months but new listings that reflect the 5-10% market correction discussed in the last few updates are generating the interest and demand for showings.
Lending
Interest rates continue to decline for home purchases and were seeing some more aggressive plays on the refinance front. Wells Fargo and Bank of America are quoting some buyers around 3% on 30 year jumbo loans if you open an account with at least $250K. 7 and 10-year ARM's are in the 2.3% to 2.5% range when opening an account. I have heard from multiple clients that other banks are being even more aggressive, especially if you open an account with over $1M. Sub 1.8% rates on 7/10 year ARM's are being quoted. These types of rates are good news for both buyers and sellers.
Most lenders are now requiring at least a 740 credit score and are doing 80% LTV up to a $2M purchase, 75% LTV up to $2.5M and 70% LTV above $2.5M.
Though many banks are not nearly as aggressive with refinances due to a large backlog, some are seeing it as a great opportunity to create banking relationships. Thus, it continues to be really important to do your homework when investigating refinancing. Sub 2% quotes on 7/10 year ARM refinances are happening when large ($1M++) accounts are opened. As we stated in the last update, be careful when asking for a loan forbearance if you don't really need one, especially if you may be in the market to purchase a home in the next 12 months or looking to refinance. It could create some headaches for a loan approval.
Title and Escrow
New title orders (i.e.- preliminary title reports are typically ordered when a property goes under contract) have stabilized over the past two weeks and are off anywhere from 40-50% compared to this time last year. It appears the low in terms of new transactions opening was early April.
Escrow companies are reporting a nice surge in business over the past two weeks with the cancellation rate decreasing significantly this past week and seeming to have peaked four weeks ago.
Here are a few links to articles you may find informative-
*Two weeks ago an article appeared in the Wall Street Journal about the Seattle housing market and how it was faring during Covid. – Seattle's real estate market continues to show up
Covid-19 paused the housing market. What happens next?
Please feel free to reach out if you have any questions or need further information on your neighborhood, etc and most of all, have a wonderful and healthy weekend!
Recently, I have been asked a few questions regarding the market and thought it would be a good idea to gather them up and address them.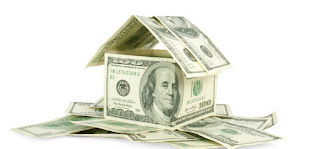 Q: How healthy is the housing market? What do you expect the mortgage rates to do in the next year and how will that affect sellers/buyers?
A: The Westside/South Bay markets definitely softened and depreciated some in the 4th quarter, especially when 30 year mortgage rates were around 5% (20% increase year over year) and the stock market was in a correction mode. However, things have picked up quite a bit over the past few weeks with mortgage rates retreating to ten-month lows and wiping out much of the interest rate increase that stalled out the market. Some properties that did not sell in the 4th quarter and were then taken off the market during the holidays and re-introduced after the New Year at the same price point immediately sold with some receiving multiple offers. Overall, we have shifted from the strong seller's market over the past six years to a more normalized market with a slight lean toward the seller in price points below $5M. This will continue to be the case as long as 30-year mortgage rates stay south of 4.8%. Despite the drop in rates, the ultra-luxury market is typically favoring the buyer with current tax laws (no longer able to write off property taxes) not helping the seller's cause.
Q: How do the proposed affordable housing guidelines proposed by the new governor look to impact investment in real estate?
A: Housing supply is limited in Southern California. The new affordable housing regulations may take some builders out of new housing development because of the lack of profitability but new homes/condo will still be in demand. New housing starts still significantly lag behind what was being built before the great recession. The supply will not match the overall needs for the job growth on the Westside of Los Angeles. The change in density zoning around the LA Metro route will provide for more housing units, but on the whole, the demand for existing homes will remain high. The one area to keep an eye on in terms of "over-building" is Downtown Los Angeles where developers do not have to battle restrictive building height requirements and this has led to quite a few luxury high-rise projects that will be hitting the market over the next few years.
Q: Where would you spend your dollars when getting ready to sell your house?
A: It is amazing what a fresh coat of paint will do. Consulting with a designer/stager to make the house appeal to a broader audience is also money well spent. Depending on the situation, you may only need to paint, accessorize and de-clutter but a full staging is optimal. With a bigger budget, updating flooring, the kitchen and master bath-room provide the most bang for the buck. Q: How important are open houses to sales? Is it more important to have a well-connected and experienced realtor/agent or great open house, which will get my property sold at the best price in a timely fashion? A: Since over 85% of sales involve a cooperating broker, it is really important to work with an agent that has a great reputation and known within the real estate industry for being positive to work with. The good agents like to avoid those with less than stellar reputations. A great agent will assist in every aspect of creating maximum visibility. Open houses are important to have, especially early on in the process when the property has maximum visibility. The most serious buyers will ask for a private showing if an open house is not available, but most home shoppers usually plan on seeing inventory on Sunday afternoons and over 40% of buyers' state they first saw the property they purchased at an open house.