Mar Vista had 25 single family sales in the month of September which is way down from the 43 that sold in September last year, according to the MLS (this does not include off-market activity). The lack of inventory in the area is one of the main reasons for the drop off in sales and increase in sale prices. The average median sale price was $972,500 and the average days on market was 40 with the sale price coming in at 104% of the list price.
Most of Mar Vista has surpassed 2006 peak prices and we are seeing quite a bit of remodeling and building in the area which will lead to increase inventory in 2014 which should slow things down a bit from an appreciation standpoint.
A quick look at a few sales: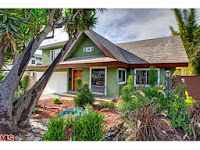 Oops- 3717 Ocean View- This 4 bed/3 bath, 3,128 sq. ft. house on a 10,599 sq. ft. lot is a prime example of deceptive marketing and not pricing your home appropriately when listing. The selling agent wants you to

believe the house only sold for slightly less than the $1.299M list price at $1.275M. However, a closer look will show the house was on the market for over 328 days with an original list price of $1.699M. In fact, it was originally listed all the way back in 2012 for $2.299M.

Other factors may have been in play with this home such as the seller pricing high on purpose while going through a loan modification or frankly just not being a real seller until they had to.

That said, the worst way to sell a home especially in a hot market is to unrealistically price it and lose a multiple offer opportunity that will lead to the highest price and favorable contract terms which in some cases can be just as important as the price.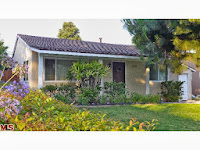 Multiples on Midvale- 3132 Midvale- This 3 bed/2 bath, 1,664 sq. ft. home on a 5,960 sq. ft. lot created quite a stir when it hit the market in late July.

Located just south of National, the house was listed at $869K and immediately garnered multiple offers and sold for $920K with a 45 day escrow period.

This traditional home featured remodeled bathrooms, upgraded systems (plumbing, insulation, etc) and a sizable backyard for the area.

The home is also located in the Clover Avenue School District…Clover is one of the highest rated LAUSD elementary school's on the Westside.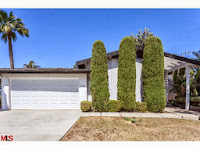 Buyers go nutty for 3480 Wade Street- This 3 bed/2 bath, 1,830 sq. ft. home on a 6,605 sq. ft. lot was
listed for $849K and reportedly received over 15 offers and sold for $1.030M. The home was marketed as a fixer/tear down and we have heard a builder had the winning bid.

The house is just north of Palms and west of Centinela in a prime Mar Vista location.

Two years ago you would not think we would see a fixer/tear down

go for over a million dollars this quickly.