Thoughts from a respected California economist: Ken Rosen, chairman of the Fisher School of Real Estate and Urban Economics at UC Berkeley recently stated that Southern California is just starting to enter the 7th inning of a 9 inning game when it comes to real estate appreciation. He anticipates appreciation to continue through 2015 and 2016 but feels we will see some type of pull-back beginning in 2017. How big will depend on the jump in interest rates, the election of the next president and whether the Feds manipulation of the rates to get out of the great recession was truly economic genius or a quick fix to a bigger problem.
Inglewood attracting investors and young families: Last year we wrote a few blog articles on the surging popularity of Westchester and that has now spilled over into neighboring Inglewood. With the announcement that St. Louis Rams owner Stan Kroenke plans to build a state of the art NFL stadium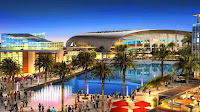 surrounded by retail and residential development where Hollywood Park currently resides, many investors have followed his lead. Most home sales are seeing multiple offers and the nicer areas have jumped up over 20% in value in the past 18 months. The mayor of Inglewood James Butts has done a phenomenal job of marketing the future of Inglewood as a place with tremendous potential thanks to new development and the cities proximity to LAX and both the Westside and South Bay. Inglewood still has a reputation as a tough city with poor schools and its fair share of gang violence. However, continued economic development with a focus on cleaning up the area will lead to increasing price appreciation and a reputation as a city of opportunity.
Fun Fact: Madison Square Garden bought the Forum in Inglewood in 2012 and promptly spent $50 million in renovations. In just a few short years, the Forum is on track to be the #1 major concert venue in Los Angeles this year.
Inventory slightly increasing: We are starting to see inventory slowly increase on the Westside which is what the market desperately needs. It is still nowhere close to historical levels but buyers are getting a little more breathing room. That said, we are still seeing some frustrated buyers pay a big premium in multiple offer situations to make sure they don't get outbid. In some cases buyers are paying 7-10% more than the next highest offer. We expect this trend to start dying down by mid-summer but unless we see a bigger surge in inventory or a hiccup in the financial markets, multiple offers with favorable seller terms will still be the reality most buyers will face the rest of 2015.
9 offers in Mar Vista…on Walgrove!- Despite being situated on a busy street and a few doors down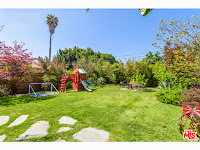 from a busy intersection (Walgrove and Rose), 1409 Walgrove sold for $1.2M (all-cash), 150K over the asking price! The 3+2 home is only 1,244 sq. ft. with a non-permitted detached guest house which was formally the garage. The house is in good condition and ready to move into but the big selling point was the huge backyard as the lot is just over 8,500 sq. ft. Larger lots definitely go for a premium and this was no exception. Hedges shield the property from Walgrove so once inside you don't notice the street…despite the large lot, we are surprised to see this sell for over $930 a sq. ft.
Two condos go way over asking in Santa Monica- 1915 Washington Avenue, an updated 3+3, measuring 2,500 sq. ft. hit the market for $1.995M and sold for $2.117M with multiple offers. The townhouse featured great natural light, a private elevator, rooftop deck with great views and a great master bed/bath.
1018 4th Street #303- A top floor 2+3 with 1,951 sq. ft. of living space sold to an all-cash buyer for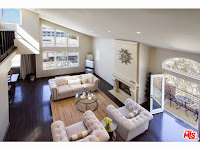 $1.818M, $200K over the $1.595K asking price. The buyer is rumored to be a foreign investor. The unit has a gourmet kitchen, rooftop deck, luxurious master bed/bath, captures great natural light and has vaulted ceilings.