Two homes in the Palisades, one home in Malibu and another in Santa Monica take some big hits in comparison to the original list price. The seller's left a lot of money on the table by not pricing correctly right away…it is tough to catch a falling knife. ..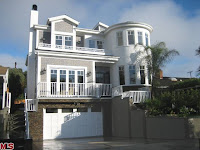 554 Almar, Pacific Palisades (Left) – This 6 bed/5.5 bath, nearly 5,900 sq. ft. home built in 2008 was originally listed for $5.395M almost two years and ago and just sold for only $3.175M…a 41% difference between list price and final sales price. The home is very nice with a finished basement, home theater, wine cellar and parking for three cars.
17832 Tramonto, Pacific Palisades – This 4 bed/3.5 bath , 4,273 sq. ft. home featuring ocean views from every room originally listed for 3.825M in March of this year before finally selling on September 27th for only $2.250M. The house was upd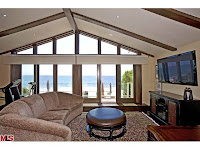 ated but did have floor plan issues and appealed to a very limited number of buyers.
23816 Malibu Road, Malibu Beach (Right) – This 6 bed/5.5 bath on 17K of beachfront land was recently completely remodeled and features a 3 bedroom guest house, pool and ocean front master suite. It was originally listed for $23.5M and finally sold for $15.3M after being on the market for over 400 days!
560 Latimer Road, Santa Monica Canyon – This 3 bed/3 bath, 2,607 sq. ft. home on a 17K sq. ft. lot across from Rustic Canyon park provides a good floor plan but definitely is in need of remodeling. It was on the market for 118 days and debut with a list of price of 2.795M before finally selling for 1.975M, a 28% drop from the original list price.
On the flip side…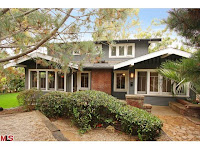 3701 Grand View, Mar Vista (Right) – This 4 bed/4 bath, 3,263 sq. ft. home situated on a very large lot (15K)for the area, sold in multiple offers and 7% over the asking price. It was listed at $1.468M and sold for $1.575M. The house has a wonderful vintage feel and is in solid condition. You can't go wrong with the Mar Vista hill location.