Two homes in the Palisades, one home in Malibu and another in Santa Monica take some big hits in comparison to the original list price. The seller's left a lot of money on the table by not pricing correctly right away…it is tough to catch a falling knife. ..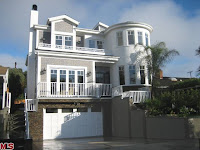 554 Almar, Pacific Palisades (Left) – This 6 bed/5.5 bath, nearly 5,900 sq. ft. home built in 2008 was originally listed for $5.395M almost two years and ago and just sold for only $3.175M…a 41% difference between list price and final sales price. The home is very nice with a finished basement, home theater, wine cellar and parking for three cars.
17832 Tramonto, Pacific Palisades – This 4 bed/3.5 bath , 4,273 sq. ft. home featuring ocean views from every room originally listed for 3.825M in March of this year before finally selling on September 27th for only $2.250M. The house was upd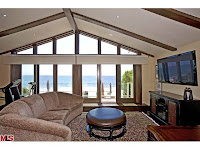 ated but did have floor plan issues and appealed to a very limited number of buyers.
23816 Malibu Road, Malibu Beach (Right) – This 6 bed/5.5 bath on 17K of beachfront land was recently completely remodeled and features a 3 bedroom guest house, pool and ocean front master suite. It was originally listed for $23.5M and finally sold for $15.3M after being on the market for over 400 days!
560 Latimer Road, Santa Monica Canyon – This 3 bed/3 bath, 2,607 sq. ft. home on a 17K sq. ft. lot across from Rustic Canyon park provides a good floor plan but definitely is in need of remodeling. It was on the market for 118 days and debut with a list of price of 2.795M before finally selling for 1.975M, a 28% drop from the original list price.
On the flip side…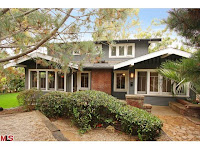 3701 Grand View, Mar Vista (Right) – This 4 bed/4 bath, 3,263 sq. ft. home situated on a very large lot (15K)for the area, sold in multiple offers and 7% over the asking price. It was listed at $1.468M and sold for $1.575M. The house has a wonderful vintage feel and is in solid condition. You can't go wrong with the Mar Vista hill location.
11351 Albata Street in Brentwood Glen goes for over asking: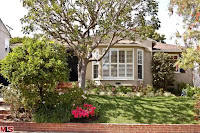 11351 Albata Street, a 3 bed/3 bath, 1,275 sq. ft. home on a 5,250 sq. ft. lot that was stylishly remodeled in the past 5 years was listed for $1,219,000 and sold for $1,240,000. The Glen is a great area that is currently dealing with traffic issues due to the 405 widening project, but once the work is done, the area will be even more desirable.
The Lemon of the Palisades sells… it's amazing what poor construction can do to a sale price:
The much talked about 720 Almar in Pacific Palisades, created a frenzy when it was initially listed as banked owned a few months ago, reportedly sold for only $2,150,000, far less than what was anticipated. It was listed for $2,349,000 and in 2008 was listed for $3,800,000! We don't know who bought the house but it looks like it was an all cash, non-contingent offer. The word on the street is the house has a major mold problem and construction defects throughout…despite that, a heck of a price for who go it. . .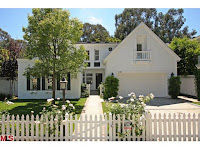 821 Alma Real sells for $350K less than it did in 2006:
Not a bad drop considering recent housing news and a good sign the Palisades has not dropped like some other locales. This New England traditional in the Huntington Palisades is 5,621 sq. ft. on a 8,015 sq. ft. lot, 5 bed/5.5 bath home sold for $3,600,000 and was bought in late 2006 for $3,950,000…moral of the story: Location, Location, Location