11351 Albata Street in Brentwood Glen goes for over asking: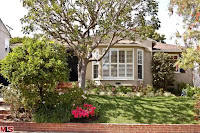 11351 Albata Street, a 3 bed/3 bath, 1,275 sq. ft. home on a 5,250 sq. ft. lot that was stylishly remodeled in the past 5 years was listed for $1,219,000 and sold for $1,240,000. The Glen is a great area that is currently dealing with traffic issues due to the 405 widening project, but once the work is done, the area will be even more desirable.
The Lemon of the Palisades sells… it's amazing what poor construction can do to a sale price:
The much talked about 720 Almar in Pacific Palisades, created a frenzy when it was initially listed as banked owned a few months ago, reportedly sold for only $2,150,000, far less than what was anticipated. It was listed for $2,349,000 and in 2008 was listed for $3,800,000! We don't know who bought the house but it looks like it was an all cash, non-contingent offer. The word on the street is the house has a major mold problem and construction defects throughout…despite that, a heck of a price for who go it. . .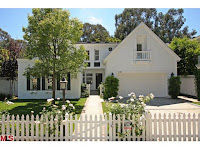 821 Alma Real sells for $350K less than it did in 2006:
Not a bad drop considering recent housing news and a good sign the Palisades has not dropped like some other locales. This New England traditional in the Huntington Palisades is 5,621 sq. ft. on a 8,015 sq. ft. lot, 5 bed/5.5 bath home sold for $3,600,000 and was bought in late 2006 for $3,950,000…moral of the story: Location, Location, Location