July 2012: # of sales: 38 DOM 20, SP vs. OLP 100.87%/ SP vs. LP 101.07% SP: 874K

July 2010: # of sales: 30 DOM 32 SP vs. OLP 97.11%/ SP vs. LP 99.37% SP: 844K

(Abbreviation key: DOM= Days on Market; SP vs. OLP= sales price versus the original list price. This calculates the sale price from the beginning it hit the market even if a new agent takes on the listing or it was in escrow for a period of time.; SP vs. LP= sales price versus list price at the time of the sale.)


The Skinny: 24 of the 38 sales sold for at or over the original list price with most of those 24 sales receiving at least 3 offers. Even though the numbers in terms of sales price vs. list price and DOM in Mar Vista were strong in July 2010, this past months activity was quite a bit stronger. An average of only 20 days on the market coupled with a sales price above the list price shows the strong demand for homes in this quiet community bordered by Venice, Santa Monica and Culver City. Mar Vista has developed a strong niche on the Westside with young families seeking a home with a more palatable entry price point than Santa Monica/Palisades while still having solid elementary schools (Beethoven, Mar Vista and Clover).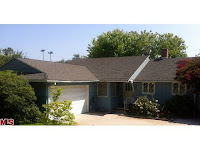 3534 Mountain View
3534 Mountain View Ave, a 3 bed/2 bath, 1,604 sq. ft. home sold for 15% above the list price at $1.135M.

3565 Colonial Ave, a 5 bed/4 bath on 3,642 sq. ft. home also sold for 15% above the list price at $1.375M.

Colonial was a short sale and in 2004 was purchased for $1.5oM.