After a slow month of closings in September with 18, the pace picked up a bit in October with 22 Single Family Residences being sold. A big difference in the past two months is how many homes sold at or above the list price. In September, only six of the sales were at list or higher while 18 were this month.
The average sales price came in at $1.996M (more closed sales in Ocean and Sunset Park) compared to $2.431M last month. The average days on market was down to 43. It was 56 last month.

The average sales price was $3.5% above the list price.

Last month it was barely above at 0.5%.

The average price per square foot was $962.11.
Please be careful when using price per sq. ft. when analyzing value.

The lot size and location must be comparable or price per square footage does not work due to the land values being so high.
Let's look at a few sales that stood out:
South of Montana dirt goes for $1.8M- 911 22nd street- This 3 bed/2 bath, 1,270 sq. ft. home on an 8K sq. ft. lot, sold for $1.780M, $230K above the list price!

This home was sold to a developer/builder and they will either tear it down or perform a major remodel. The bidding for this property was intense with 16+ offers being received by the listing agent.

The winning bidder most likely closed all cash with no appraisal and a very short inspection period, if any.

Partners Trust represented the buyer.

The 90403 zip (between Montana and Wilshire) is really hot with people priced out of 90402 realizing they still get a great location and the same schools. The key is finding homes that are not surrounded by mutli-family buildings.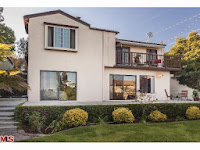 Ocean Park charmer goes 275k over asking– 1420 Sunset Avenue, located just north of Penmar golf course, is a 4 bed/3 bath house on about a 7K lot. The square footage was not published in the MLS due to some rooms not being permitted but we heard it was 1800+. The property was listed at $1.099M and sold for $1.375M. Despite needing some upgrades (especially kitchen and bathrooms) this home got a lot of attention from young families due to its size and large backyard.

They received over 10 offers.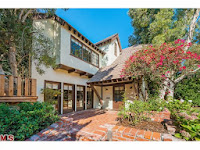 Tudor on Euclid creates quite a buzz- 418 Euclid Street- This 4 bed/3 bath, 2,688 sq. ft. home on a 7,500 sq. ft. lot sold for $2.815M, $220K over the $2.595M list price.

The home featured updated kitchen and baths along with well kept hedging in the front yard allowing the new owner to fully utilize it in a private manner if they like.

If a young family bought the home, the private front yard is key with a pool taking up most of the backyard.

The seller received seven offers and it closed escrow in about 30 days.

Partners Trust represented both the seller and buyer.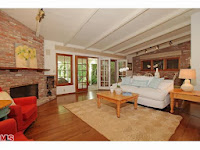 Probable remodel/rebuild candidate sells for $2.55M on 21st place- 259 21st Place- This 3 bed/3 bath, 1844 sq. ft. home on a 7,600 sq. ft. lot sold for $155K over the $2.4M list price.

The charming home in a fabulous location is in good enough shape to live in for the short term, but will definitely need to remodeled/updated.

T

he seller received over seven offers.