Check out these two recent sales on Dewey. The Westide is on fire and don't be surprised if Mar Vista is up over 20% by the end of the year. We have seen a significant jump in the past three months as buyers desperate for properties are doing whatever they can to get a foot in the door…especially for a home in excellent condition.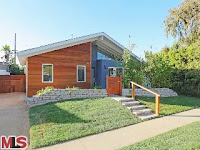 12673 Dewey St– Being located right next to the Santa Monica Airport didn't phase buyers looking for a modern architectural that was recently completed. The 1,900 sq. ft. home (2,400 if you include the finished garage that is used for living purposes) received over 6 offers and sold for $1.425M, which is $130K over the list price of $1.295M .According to public records the house sold for $580K in February before being reconstructed in its current condition.
The house had a strong emotional appeal for someone seeking an architectural style home but with only a 5,483 sq. ft. lot the back-yard is tiny and backs up to a public walk-way. The neigbors must be estatic with this sale at $736 a sq. ft and yet another example of how quickly the market has changed.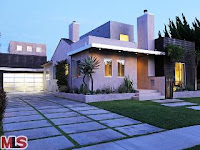 12114 Dewey St- This custom architectural created quite a buzz. Located in the Mar Vista Elementary school district, young families were clamoring over this 3 bed/3 bath, 2,187 sq. ft. home on a 5,850 sq. ft. lot. Rumor has it they received over 12 offers at the $1.397M list price. The property ended up selling for $1.501M with a 30 day escrow period. This home has a higher quality feel compared to 12673 Dewey and the kitchen and master bedroom areas are more spacious.