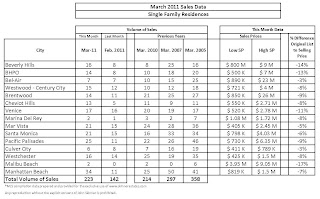 Sales volume increased 57% in March compared to February but only increased 4.2% over last March and down 33% and 60% when compared with the Wild West days of 2007 and 2005.
The difference between the average original list price and sales price also improved dramatically compared to February. With the exception of February, the recent trend shows Seller's are being more realistic with their initial sales price and due to a lack of inventory we are seeing quite few multiple offer situations. Like the condo market, the buyer still has the leverage but it is not nearly as lopsided as previous years.
Every area saw an increase in sales except Culver City and Bel-Air.
Manhattan Beach increased in sales 4x's with 34 in March compared to 11 in February. Most of these sales were on the lower end for Manhattan Beach. This past March was also 36% better than March 2010. They still fall short of the robust 50 sales in March of 2007 but definitely showing signs of life especially with first time homebuyers itching to enjoy that unparalleled Manhattan Beach lifestyle.
Beverly Hills Post Office popped with 14 sales, almost doubling last month's output and beating March 2010 by about 40%. Sales ranged from $500k to 7M.
A look at a few individual sales that stood out: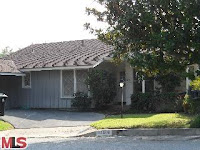 12218 Octagon St- Brentwood: This North of Sunset home in need of major remodeling sold 10% above the original list price at $1.302M. It sold in 7 days and is a 3+2, 1,688 sq. ft. on a 9,583 sq. ft. lot. The low list price created an auction like atmosphere with multiple all cash buyers vying for the property.
11930 Currituck Dr- Brentwood: In between Montana and Sunset, this woodsy 2+1.75, 1,218 sq. ft. home on a 5,488 sq. ft. lot sold for $1.01M, 26% below its original list price! However, most would make you believe it sold for over asking with a last list price of $999K. This could may have been a short sale as it was bought in 2005 for $1,275,000.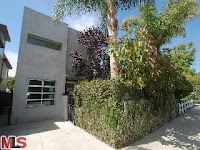 2425 Frey Ave- Venice: Bank owned sale ends up going for 31% below ($895K) the original list price of $1.3M. This contemporary and recently updated 3+2, 2,640 sq. ft. home ended up being a terrific buy.

746 26th street- Santa Monica– This frantic auction brought out the builders looking for a deal. Despite being on a busy street, the 8,700 sq. ft. lot is coveted and the "auction" list price of $799K brought buyers in by the droves. It ended up selling for $1.1M, 38% above asking. . .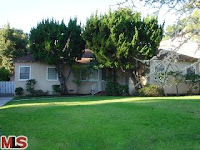 616 25th Street- Santa Monica– Lot values North of Montana still trending lower. In our estimation, this tear down approximately sold for $1.684M even though they only reported a $1 sale price (shame on them). The most important info…8,700 sq. lot near Franklin Schol…
7049 Birdview- Malibu– After being on the market for close to three years, 7049 Birdview finally sold for $9.045M, less than half its original asking price in 2008 of $19,950,000. How the mighty have fallen. This 6,397 sq. ft. home sits on an acre of land and boasts endless coastline and ocean views…